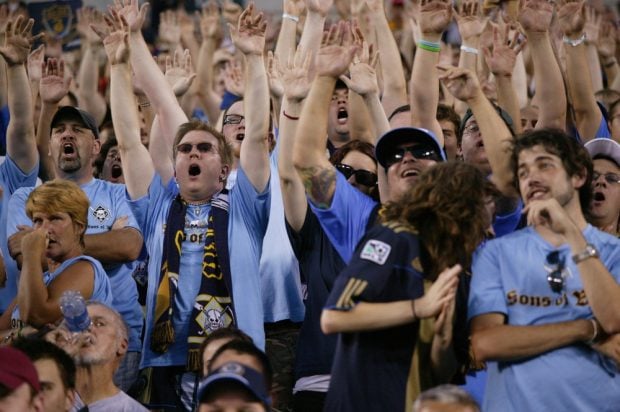 Even though sports are on hiatus while the nation works through the effects of the coronavirus, two credit unions that recently entered into sponsorship deals said they're taking the long view and standing by their community investments.
The Philadelphia-based Ardent Credit Union is one of them. Back in January, it announced a deal to become the official credit union of Major League Soccer team the Philadelphia Union. Ardent has $719 million in assets and about 36,000 members.
The Philadelphia Union's first home game was supposed to happen on March 14. However, Major League Soccer temporarily suspended matches until May 10.
"Our understanding as of today, the MLS is planning to have their full season whenever they get it started. So from our perspective, it just might be delaying all the benefits that we were going to be recognizing from this. And they've also told us they're going to, again because of the relationship, they're going to make us whole somehow through this contract," Ardent President/CEO Rob Werner told CU Times.
"The good news is, why we selected the Philadelphia Union is we really felt a partnership with them. Their whole sort of branding really matched with ours, and they were one of the first ones to reach out to us when all this started and said, 'Look, we're going to work with you.' And that was sort of the kind of relationship we felt we were going to have with the Union, which is why we felt comfortable signing with them," he added.
The Phoenix-based Arizona Federal Credit Union is taking a similar position. Earlier this month, it announced a deal to become the official credit union of the Phoenix Rising professional soccer team for the next three years. The agreement followed a previous three-year deal. It ensures that the credit union, which has $1.9 billion in assets and about 130,000 members, will be the team's official credit union for the 2020, 2021 and 2022 seasons.
According to the team's website, five games have been postponed. The next scheduled game is April 17.
Arizona Federal also bought the naming rights to Comerica Theatre in downtown Phoenix just a few months ago. The venue, renamed Arizona Federal Theatre, is largely a music one that can also accommodate comedy shows, family events and theatrical productions. The next scheduled event is April 28.
"Our sponsorships of the Arizona Federal Theatre and the Phoenix Rising FC of the United Soccer League (USL) are still in place, and we do not expect any change in the near term. These sponsorships are investments in our community, and we will continue to support our community through this challenging time," Arizona FCU President/CEO Ronald Westad told CU Times.
Several credit unions have announced sponsorship and naming rights deals associated with various sports teams in the last year or so.
For example, earlier this month the Hollywood, Calif.-based First Entertainment Credit Union became the new official credit union of the Los Angeles Lakers basketball team. That credit union has $1.6 billion in assets and about 87,000 members. The NBA suspended the entire professional basketball season in early March.
The Westbury, N.Y.-based Jovia Financial Credit Union announced a sponsorship deal with the National Hockey League's New York Islanders in November. That credit union has $3.5 billion in assets and about 199,000 members. The NHL has suspended the professional hockey season.
In August, the Bethpage, N.Y.-based Bethpage Federal Credit Union signed a deal with the National Football League's New York Jets, and the Riverdale, Utah-based America First Credit Union became the official credit union of the Las Vegas Raiders. Bethpage has $9.5 billion in assets and about 414,000 members. America First has $11.7 billion in assets and about one million members. The professional football season typically begins in September.