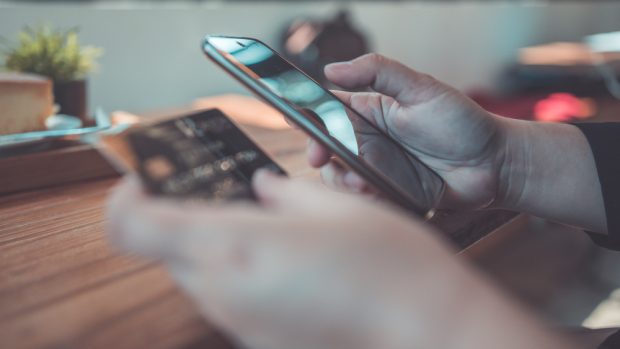 Credit card spend across the country was down about 20% the first week of May compared to the same period last year, but there are signs that spending is coming back, the CUSO PSCU said in its latest weekly transaction trends report.
The PSCU report, comparing the week ending May 3 to the week ending May 5, 2019, said overall debit card spend was up 6.6%. Consumer spending took a hit amid the coronavirus pandemic and state stay-at-home orders, but the report described "strengthening results" for consumer credit spend.
"This week's data suggests that the consumer is gradually resuming their spend patterns, albeit slowly," Glynn Frechette, SVP, Advisors Plus at PSCU, said in a statement. "We have seen four consecutive weeks of improving trends for both credit and debit as cards continue to play a critical role for consumers — whether used virtually through card-not-present alternatives or face to face as merchants begin to reopen."
Frechette added: "While we still have a way to go, underscored by this week's U.S. jobs report, it is encouraging to see consumers resuming certain aspects of normalcy."
The new transaction report said the average debit card purchase amount was up more than 18% year-over-year, an increase attributed to the U.S. government's stimulus package. The U.S. Treasury Department and IRS said last week that more than 130 million individuals had received more than $200 billion in the first four weeks of the program.
"We are working hard to continue delivering these payments to Americans who need them," IRS Commissioner Chuck Rettig said in a statement. "The vast majority of payments have been delivered in record time, and millions more are on the way every week."
PSCU said overall debit transactions showed improvement for the fifth straight week. Debit transactions dipped 9.8% for the week, compared to being down nearly 12% the prior week.
Consumer spending patterns in the eight states without stay-at-home orders mirrored overall U.S. spending, the new weekly transaction report showed. In these eight states, according to the PSCU report, credit card spend was down about 13% and debit card spend was up by 7%.
"We are watching the now 43 states who are beginning to ease 'stay at home' restrictions by May 8, representing 88.4% of the U.S. population. Georgia, which started easing restrictions on April 24, has seen increases in credit purchases in line with the rate of improvement of the entire US, but not accelerated," the PSCU report said.
In Georgia, debit purchases were up about 5% and credit purchases were down year-over-year by about 22%. U.S. Treasury data showed Georgia residents had received nearly $7 billion in economic impact payments.
The PSCU report said spending was improving in "hot zone" states where the number of COVID-19 cases are relatively greater. "Debit card spend for these same areas was up 3.2% year over year," the report said.