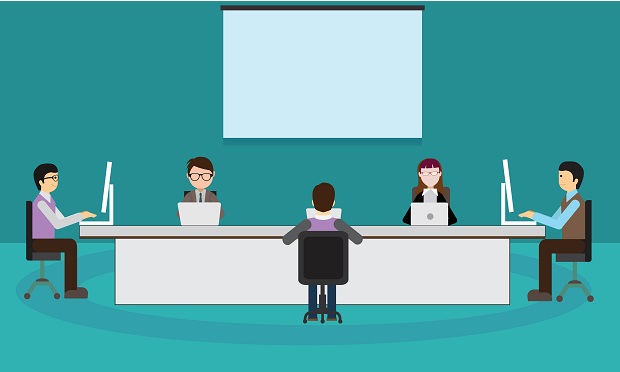 As the White House eases up on its social distancing policies and states begin to reopen and put together plans for reopening, businesses must also be preparing for the new addition to the office: COVID-19.
Stay-at-home orders and business closures have been instrumental in slowing the spread of the virus, but no amount of time can truly eradicate it from our population. Thus, the onus is on businesses to adjust their operating models to minimize the risk of an outbreak among workers and customers.
"We really won't 'go back'" to work, PwC US chief people officer Mike Fenlon said in an email. "but rather will see an evolved workplace where things will look very different depending on the organization and sector. Employers and employees will focus on health, and we can expect to see more flexibility in the way we do our jobs. We can expect many businesses to also re-evaluate their real estate footprints and everyday ways of working."
So what will post-COVID workplaces look like? A recent webinar conducted by Holmes Murphy looked at some of the preparations essential business are currently taking, as well as factors all employers should consider as they recall employees to the workplace.
"I've been working with companies keeping them open and setting up plans to bring people back to work," said Dr. Scott Conrad, chief medical offers at Holmes Murphy. "We're all learning as we go along. It's very difficult to know the exactly right thing to do at the right moment. Mistakes are going to be made."
Here are some areas you can proactively address BEFORE mistakes are made:
Testing and Tracing
Testing and treatment will be the foundation of any return-to-work policy, Conrad said, noting that employers simply do not have the ability to prevent the COVID-19 virus from entering the workplace. Instead, a proactive approach will catch it before an outbreak occurs. This can include things like screening employees by checking their temperatures or asking about symptoms before they start their shift, actually testing them for the virus, testing for antibodies, and perhaps most importantly, contract tracing.
While most employers don't have access to widespread testing at this time, and no reliable antibody test yet exists, mentoring employees is within reach. Once an employee is suspected or confirmed to have coronavirus, contact tracing will help employers quickly identify others who may have been exposed or in close contact and evaluate or isolate those individuals before further spread.
"Where is the person? Who were they around those two days before they got sick?" Conrad asks, noting that there are legal issues that will come into play when deploying a contract tracing strategy. (Keep an eye out for further BenefitsPRO coverage all about legal issues to consider when returning to work.)
To help employers, companies like PcW, Salesforce and Kronos are creating tools to help employers with this process, as well as other aspects of monitoring employees in this new environment.
Administrative Controls
Administrative controls refer to the policies in place for how employees operate in the workplace and encompass things such as personal hygiene, scheduling and social distancing.
"We should rationalize this question: Is this the right time to return to the workplace, and who should return?" said Josh Jacobsen, senior loss control consultant at Holmes Murphy. "If people are productive in the home environment, removing them and the risk from the workplace may be the best practice."
When employees must return to work, consider staggering shifts to prevent overlap and exposure, as well as increase the frequency of cleaning and sanitizing of shared spaces. And of course, employers will want to be aggressive about ensuring employees are washing their hands often and not coming to work sick.
"Cleaning isn't just important for the welfare of workers and visitors but for liability and future negligence claims," Jacobsen said. "If the virus was found in the workplace to cause serious injury or death and the employer was aware but failed to take reasonable action, the general duty clause could be used to cite the company."
Social distancing in the workplace may be a bit more of a sticky wicket. "We've literally set up break rooms with chairs six feet apart, and we come back an hour later and everyone's moved the chairs and is sitting together," said Conrad.
PwC recommends such tools as strategic signage placement to remind employees about social distancing, hand washing and other safety protocols. The best thing to do is to create an official policy around social distancing, including corrective measures and consequences. If employees can't abide by social distancing measures, it's not out of line to send them home.
Finally, take a look at your policy for allowing outside visitors and vendors onto the premises and consider limiting any non-essential persons from entering.
Workplace/Engineering Controls
The actual physical environment of the workplace is expected to change as employers respond to the ongoing threat of virus exposure–think an end to open office spaces, increased barriers between desks, either through the use of individual offices or a return to cubicle-style walls. In conference rooms, stagger seating to keep a six-foot distance between each space.
And here's one change that might be hard for employees to stomach: saying goodbye to the break room. "Stop the use of break rooms, microwaves, coffee pots," Jacobsen suggested.
Basically, any shared spaces, including shared equipment, are an opportunity for virus spread. If eliminating such shared spaces is too extreme, then an alternative would be to create staggered break periods and do a thorough cleaning of shared spaces between use.
PwC recommends floor markings (such as those used to designate one-way aisles at the grocery store), shutting down open collaboration spaces, and reconfiguring to ensure that all desks or workspaces are at least six feet apart.
Leave no stone unturned, Conrad advised. Consider your ventilation system and air circulation, as well as how people physically move through the workplace. "How do you get in and leave, how do people get to their workspace and avoid launching the virus over a six foot divider? All of those things have to be taken into consideration," he said. "Walk through things, actually physically do it. We're getting floor plans and literally doing a logistics map to figure out how to keep companies open."
PPE as a Last Resort
While several cities are adopting mask requirements for public spaces, think twice before you consider masking or other personal protective equipment (PPE) policies for your employees. "PPE is considered a last resort due to human error," Jacobsen said, adding, "It's important to understand that some PPE represents new hazards, such as restricted airflow."
While it certainly doesn't hurt to encourage the use of face coverings (assuming it doesn't create a safety hazard in your work environment), requiring them is a matter that shouldn't be taken lightly.
"When an employer requires a respirator, there are additional requirements that need to be met, such as training," Jacobsen explained. "If we require an N95 respirator, not only do we need to follow the PPE standard, but the respiratory standard."
That's not to say that PPE should not be used at all, but that it should not be considered a magic bullet to prevent the spread of COVID-19. Just take the time to assess where the greatest risks of exposure are and where and when masks might have the most impact.
"You don't have to do the same thing in every physical location," Condrad said. "Push on the gas, the brake, depending on the rate in your area. Putting everybody in PPE all the time and having them go through all of those logistics is very challenging."