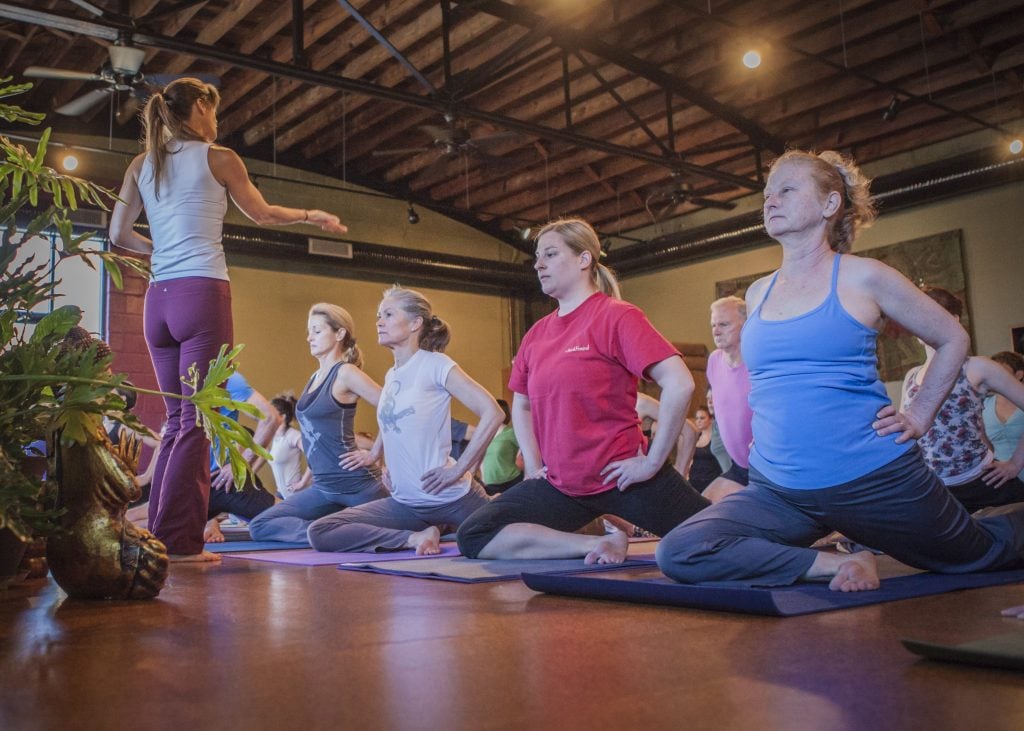 Stacey Millner-Collins exudes peace when she's leading a class in her yoga studio in Columbia, S.C., but the stress in her voice was palpable more than a month after she closed its doors because of the COVID-19 pandemic.
Millner-Collins talked over the phone Monday with CU Times about her inability to get government assistance for her 17-year-old business.
Her story involves a 33-year bond with a local credit union, a 26-year passion for yoga, a six-week, intercontinental entanglement with the coronavirus, and two weeks of struggling in vain to get help for her business through the Paycheck Protection Program administered by the U.S. Small Business Administration.
City Yoga and its owner have been something of a fixture in Columbia — a place big enough to be the state's capital and home to the University of South Carolina, and small enough that degrees of separation are usually counted on one hand.
She joined the Carolina Collegiate Federal Credit Union back in 1987 with her husband, a professor at the University of South Carolina. She began practicing yoga in 1994, started teaching in 1998 and started a yoga instruction business in 2003, using their home equity through the credit union, which is now Caro Smart Financial Solutions Federal Credit Union of Columbia ($94 million in assets, 6,920 members).
She refurbished an old commercial building near campus in 2007, which became the home of City Yoga. Under her S-corporation, she is owner, director and sole employee. Other teachers charge students for class fees, and the teachers pay City Yoga monthly. Her greatest expense is rent, followed by utilities, insurance and communications.
Her relationship with her credit union was wonderful and her business successful when she and her 77-year-old husband traveled to Spain March 5.
Within days conditions became "dicey." The World Health Organization declared the coronavirus a worldwide pandemic March 9, COVID-19 cases were rising in Spain, and the couple started feeling they might be ill. They cut their trip short, donned facemasks and flew home on March 12 — two days before Spain ordered a nationwide lockdown.
Her husband had a high fever for six hours, major fatigue and other symptoms. They sought testing March 15. Stacey's symptoms were at their worst March 17-19: A massive headache, a dry cough and some fatigue. The couple got tested March 20 and got the results March 31 (they were both positive). "By that point, we were fine."
Millner-Collins had shut down her studio March 17, and saw a source of help in the $349 billion Paycheck Protection Program launched April 3.
It allows small businesses, including sole proprietors and contractors, to apply for loans for up to 2.5 times their average monthly payroll up to $10 million. The amounts spent within eight weeks of origination on payroll, rent, utilities and interest payments on loans will be forgiven.
The program requires businesses to apply through an SBA-approved lender, and that turned out to be a problem.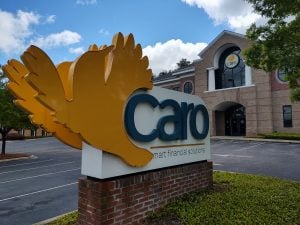 Caro took her application for $19,885, but later advised her to apply though another lender.
"It's sad," she said. "Right when I need them the most, I can't use them."
Anne Shivers, Caro's president/CEO, said the credit union is a certified SBA lender, but had become inactive in recent years. When the Payroll Protection Program was announced, Caro had trouble getting answers from the SBA and getting access to its application site. When it got access, it couldn't get its applications uploaded, which Shivers said she believes was because the SBA was overwhelmed.
"Caro saw this as a way to really help small businesses and our community," Shiver said. "At this point, we hope that Congress can agree on additional funding so that more South Carolina small businesses can benefit in this time of crisis."
Meanwhile, Millner-Collins applied through Lendio, an online loan broker, but she didn't get approval before the money ran out April 16.
As of Monday, the White House and congressional leaders were working out legislation that would add $300 billion to the program, and Millner-Collins was contacting banks.
"I'm casting a wide net to see where I can get the application accepted," she said.
Mike Smith, a consultant with CU Business Group of Portland, Ore., said the funds tended to miss small businesses without business loans or a relationship with a big bank.
"There's certainly a need for it," Smith said. "The ones that missed out on it tended to be the small businesses."
Many credit unions have tried to work out arrangements with Lendio or other fintechs to help members, but have stumbled in the frantic pace of the program's start.
"If they had three months to work out a program, it would have been one thing," he said. "Credit unions were trying to do this in three days."