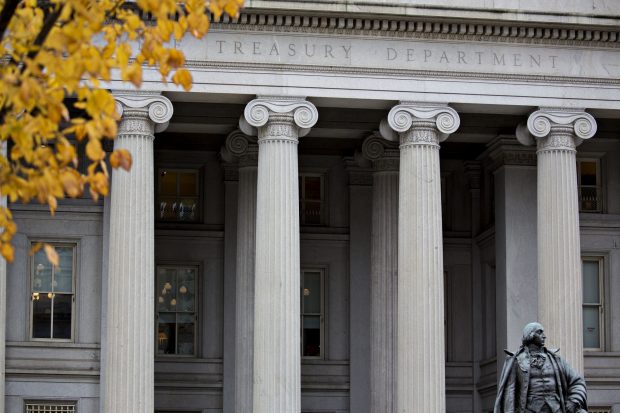 Even in the best of times, implementing a new federal loan program at credit unions may be fraught with peril.
But implementing the new federal Paycheck Protection Act, which will provide small businesses with loans to pay their employees during the coronavirus crisis, may be an even more daunting task.
Congress created the program last week.
The Treasury Department and the Small Business Administration issued interim final rules governing the program Thursday night.
And financial institutions began accepting applications Friday morning.
Troubles already have developed.
"We've been helping our members with some issues today," Carrie Hunt, NAFCU's EVP for government relations and general counsel, said.
Hunt said financial institutions must be SBA-certified lenders before they may participate in the program. However, the form for lenders to become certified lenders was not posted on the SBA website, she added.
In addition, she said, there were technical problems with the online portal that applicants are required to use.
Speed is needed, but speed has also caused problems with the program's rollout.
"We're all moving very fast," Anthony Hernandez, president/CEO of the Defense Credit Union Council, said. "Changes are already being made on the fly."
Hernandez said Treasury and the SBA made last-minute changes to the rules, adding that with the demand for the loans likely to be high, credit unions will be working quickly.
As a result, he said, federal officials should be lenient on holding credit unions liable for problems in administering the program.
"There has to be some recognition that some flexibility is needed," Hernandez said.
Hernandez said credit unions could do even more lending if they were given more flexibility under the industry's Member Business Loan rules. And he said credit unions, many of which are small businesses, also should be able to borrow under the PPP program.
CUNA President/CEO Jim Nussle also said as a result of the guidance having been rolled out so close to the program's start, credit unions are likely to have questions about it.
"The guidance was released hours before this program is set to begin and there are still a number of unanswered questions which will very likely complicate quick fulfillment of these critical loans," Nussle added.
On their websites, credit unions have made it clear they intend to make PPP loans, but that they are uncertain how quickly the program will be up and running.
Affinity Federal Credit Union, a credit union headquartered in Basking Ridge, N.J., said on its website, "While the full details for the PPP program are still being finalized, once the SBA releases final details and guidance on the program, Affinity will be providing PPP loans to businesses. Be assured that we are actively working to operationalize this program as quickly as possible so that we can further assist our members in maximizing their relief under the Act's provisions."
And Honor Credit Union of Berrien Springs, Mich., told members, "Please note that while the applications will not be fully processed and funded until the SBA provides necessary direction, we will accept your application and keep it active and ready to move forward as soon as we are able."
Even the nation's largest bank anticipated problems.
"Financial institutions like ours are still awaiting guidance from the SBA and the U.S. Treasury," officials from JPMorgan Chase said. "As a result, Chase will most likely not be able to start accepting applications on Friday, April 3, as we had hoped."