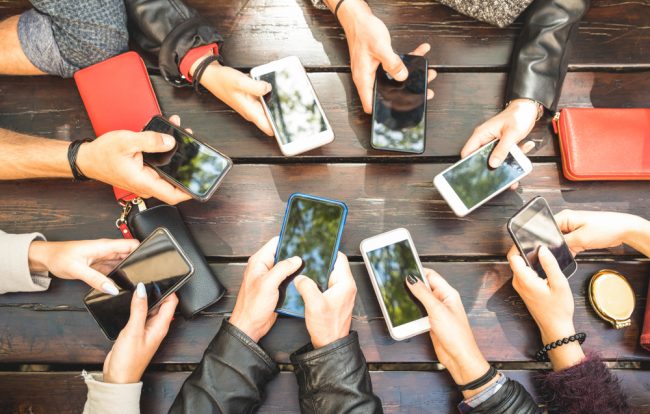 If you're a credit union professional wondering how to attract and serve more young people, Generation Z has a suggestion for you: Hurry up.
America's nearly 70 million Gen Zers, currently between the ages of nine and 22 or so, reportedly have an average attention span of just eight seconds. And unlike the millennials and other generations before them, Gen Zers have never really had to adapt to the advent of speedy internet service or convenient smartphones; to them, those things have virtually always been around.
That more modern view of normal everyday life, some industry experts predicted, means credit unions may have to make major changes in their mobile strategies – and soon – if they want to meet Gen Z's basic expectations of how a credit union should work. Here are three things industry pros said Gen Z wants from mobile banking, and how credit unions can deliver them.
Mobile Want #1: Immediate Payment Options
Gen Z has a tendency to pay late, according to research from ACI Worldwide, Visa and Aite Group. Over half (53%) said they paid a bill late in the last 12 months, compared to 46% of Americans of all ages.
It's not because they don't have the money or that they don't want to pay – it's that nobody's directly asked for the money today, ACI Worldwide Director of Product Management Marc Sczesnak noted in a recent ACI webinar about the topic.
How to Deliver: Text-to-Pay and Mobile Debit Payments
Integrating loan products with text messaging is huge, according to ACI Worldwide Solution Marketing Manager Phil Spradlin. "Gen Z really will resonate with things like, 'Hey, your auto loan at your credit union is due tomorrow. Do you want to text back 'yes' to pay that?'" he explained.
"They want to make the payment when you, the financial institution, are reaching out to them and letting them know what payment is due. It's not easy to capture their attention. So when you do capture their attention, you need to provide a tool at that moment so they can go ahead and act on the request that's being made," explained Eric Jenkins, who presented during the ACI webinar and is chief deposit service officer at Duluth, Ga.-based Georgia United Credit Union. "It's this desire to complete financial transactions in real time that we find drives their financial decision-making." Georgia United has $1.4 billion in assets and about 163,000 members.
He added, "If you're mailing things to them, that is not an effective way at all to communicate."
Gen Zers also want to make their loan payments via mobile with their debit cards, Spradlin noted. They don't have much interest in making loan payments with checks or other bank payment systems. "It would be odd for them," he said.
Mobile Want #2: Real-Time Results
Gen Zers are attracted to speed, which means a bigger share of the generational pie may go to credit unions that can make transactions happen quickly.
"Gen Z expects everything to move in real time, and if you're using an underlying payment network that takes several days to move money, that is just going to not make any sense at all to a member of Gen Z," Spradlin said.
How to Deliver: In-App P2P and Loan Application Capabilities
Both are key to developing loyalty and top-of-mind status with Gen Zers, especially on the lending side.
"Right there in that moment of need, when they need the loan, they can go to their credit union's mobile app," Spradlin said. The money needs to hit the account immediately, though, he warned.
Mobile apps that reflect the real-time balances and transaction status could cut costs, too.
"A Gen Zer will call if things take too long," Sczesnak noted. "To the extent that you can make those immediate disbursements and get them into that person's account, it will eliminate calls into the call center because their perception of when those disbursements should happen in the reality will be better aligned."
Mobile Want #3: A Reason to Do Business With You
Gen Zers have $143 billion of spending power, according to research, ACI Worldwide reported. Many are preparing to buy a variety of financial products – everything from car loans to insurance, student loans and even mortgages. But they won't make buying decisions on technology or price alone. Mission is also important, Spradlin said.
How to Deliver: Talk About CU Values
"Gen Z is more likely to care about purpose and to buy from brands that they have a shared purpose with," he explained. "So when credit unions can talk about what ties us together as a membership base and having those purposes really align with the people in their community, I think that's a great way for credit unions to stand out from some of the larger banks."
That all can sound like a lot of work to many credit unions, especially those already tapped out from years of chasing the millennials. But waiting another five or 10 years to get serious about wooing Gen Z could be a serious mistake, Spradlin warned. "We have to be changing inside of our credit unions as fast as the world outside is changing," he said. 'Wait-and see' is not going to be a successful way of running a credit union."
Generation Z by the Numbers
59% of 18- to 20-year-olds are in college
43% under 18 live with a parent who has at least a bachelor's degree
48% are nonwhite
19% of 15- to 17-year-olds have jobs
58% of 18- to 21-year-olds have jobs
60% own a savings account
54% own a checking account
13: Average age they begin researching or talking to others about financial planning
51% feel the "American Dream" holds true today
89% feel optimistic about their financial future
44% are concerned about student loan debt
37% are concerned about not having enough money to live comfortably
Data sources: Pew Research Center, Lincoln Financial Group