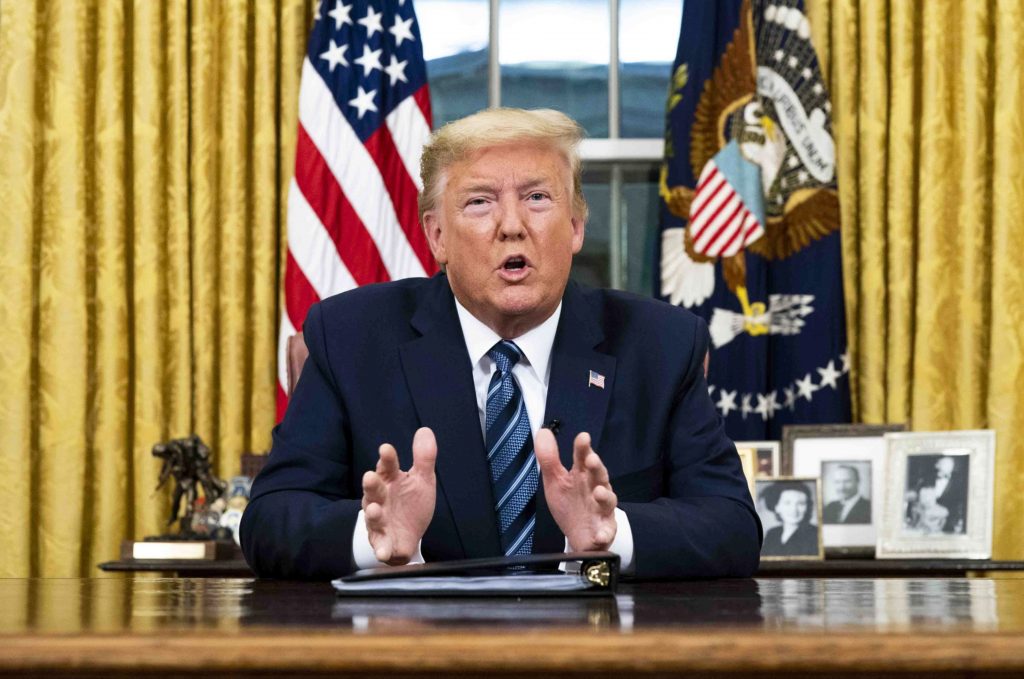 President Donald Trump issued late Tuesday an executive order on regulatory relief, calling on federal regulators like the Securities and Exchange Commission to curb, for instance, enforcement measures and to review regulations that may inhibit economic recovery.
In releasing the order, Trump said that "just as we continue to battle COVID-19 itself, so too must we now join together to overcome the effects the virus has had on our economy. "
Many businesses and nonprofits, he said, "have been forced to close or lay off workers, and in the last 8 weeks, the nation has seen more than 36 million new unemployment insurance claims."
Trump has privately expressed opposition to extending a weekly $600 boost in unemployment insurance, according to The Washington Post.
The executive order states that agencies should "address this emergency" by rescinding, modifying, waiving or providing exemptions from regulations and other requirements that may "inhibit economic recovery, consistent with applicable law and with protection of the public health and safety, with national and homeland security, and with budgetary priorities and operational feasibility."
Andy Friedman, principal and founder of The Washington Update, told ThinkAdvisor Wednesday that "the order, by its terms, applies to the SEC, bank regulators and other regulators."
Under the order, the agencies should look to provide "exemptions from regulations that may inhibit economic recovery, declining to bring enforcement actions against entities that have acted in good faith, and providing temporary relief from existing enforcement agreements," Friedman said.
However, the order "does not specifically tell agencies how to implement the order. And it is too soon to know what an agency will do," he continued.
Regulators "could give businesses the benefit of the doubt when deciding whether to bring remedial action, and/or pull back on existing enforcing actions, at least temporarily," Friedman said.