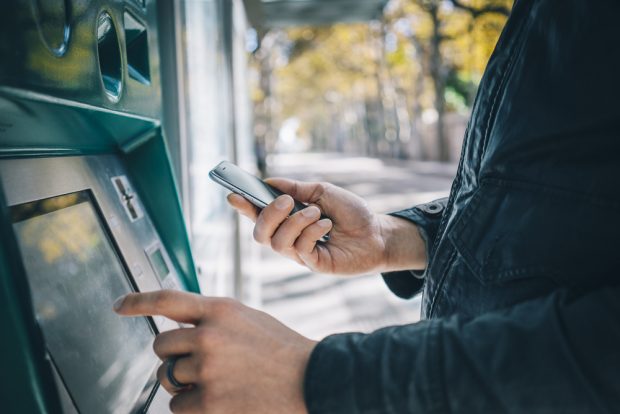 Nearly half of the respondents to a survey on the effects of the coronavirus on the ATM industry said they've only been able to operate 75% of their machines during the pandemic.
About 27% of those surveyed reported being forced to get by with less than 50% of their ATMs in operation. Twenty-three percent of that group said they've had to survive with less 25% of their ATM fleet up and running.
And a quarter of those surveyed reported that they been able to run 50% to 75% of their ATM fleet.
The survey respondents included Independent ATM Deployers (39% of the respondents), hardware and software vendors (19% of respondents) and banks, SFIs and credit unions (14% of respondents), according to the ATMIA, a global not-for-profit trade association with more than 12,000 members in 70 countries, which conducted the survey.
ATMIA announced both survey results this week and related concerns coming to the fore throughout the ATM industry as the coronavirus' effects on the economy and people's daily lives takes grip on the ATM industry along with so many others.
ATMIA did not say how many respondents there were in total to its survey, called "The Coronavirus and its Effects on the ATM Industry," or exactly when it was conducted recently.
"The COVID-19 lockdown and travel restrictions have created a very difficult business environment … especially [for] our Independent ATM Deployers," Mike Lee, ATMIA's CEO, said.
"The survey results show many of the pain points," Lee added, including "loss of transactions and revenue due to closed business premises and … especially in the first month … to the anti-cash campaign which used blatant pseudo-science to target and single out cash as a supposed transmission vector for coronavirus transmission."
Lee continued, "In reality, all physical surfaces, and even the air and ground itself, can carry viral droplet residues," adding that "thankfully, the effects of this somewhat sordid disinformation campaign have subsided and ATM transaction volumes are rising again."
According to the news release, the survey also showed that new-project investments in the ATM industry are being held back currently "as a result of economic uncertainty and a loss of business confidence."
ATMIA further noted that in addition to "substantial loss of business and income" from less ATM operating, other pandemic problems have included "difficulties in ATM shipments and supply of parts," and the overall reduction in tourism and ATM transactions at popular tourist spots.
Still, Lee said that "there is an opportunity … to redefine the essential role of cash both in and beyond a crisis of this nature," calling it "a new future" that exists "especially since it has not halted the march of Next Gen ATMs, a future-proofing project with over 325 companies participating worldwide in integrating ATMs and mobile phones."
The group saluted frontline workers, such as cleaners and technicians, who've dealt with machines during the crisis.