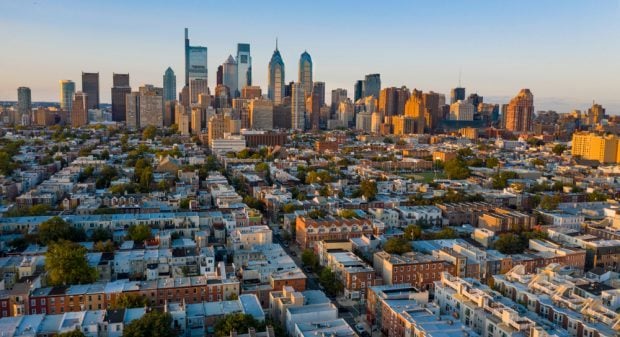 Philadelphia Federal Credit Union said it has provided more than 300 loans worth $1.15 million in emergency support to members amid the coronavirus outbreak.
The loans were issued through the credit union's recently initiated Hardship Relief Program, which comes with 0% interest for the first 60 days and does not require payment for the first 60 days.
"The coronavirus pandemic has created many unforeseen challenges for our members and nonprofit partners," Mary Posluszny, the credit union's marketing manager, said in a statement. "As a member-owned, community-focused institution, we're doing everything we can to help our members remain financially secure and our longstanding nonprofit partners provide vital support to our neighbors during these difficult times."
Posluszny added: "These programs and services are needed by Philadelphians now more than ever, and we're all in this together."
The 120,000-strong member credit union said members whose accounts have been open for at least 90 days are eligible to apply for a hardship loan. The loans, which are an unsecured low-rate personal loan, are subject to underwriting guidelines, Posluszny said.
Federal financial regulatory agencies in March encouraged banks, savings associations and credit unions to "offer responsible small-dollar loans to consumers and small businesses in response to COVID-19." The agencies said they "recognize the important role that responsibly offered small-dollar loans can play in helping customers meet their needs for credit due to temporary cash-flow imbalances, unexpected expenses, or income short-falls during periods of economic stress or disaster recoveries."
Members in good standing at PFCU can opt into a program called Skip-a-Pay. The program allows a borrower to skip three payments on an eligible loan — including personal and vehicle loans — in a 12-month window. The loan must be open for at least 30 days, and the normal $30 fee is being waved until further notice.
Posluszny said 110 employees — 65% of the PFCU operations center staff — are working from home amid the pandemic crisis.
"Under the circumstances, the staff is doing well and staying positive," Posluszny said in an email to CU Times. "It was impressive how quickly we were able to get so many employees set up to work from home. I think the staff appreciates the ability to continue to serve our members and keep the operation running."
PFCU, which has more than $1 billion in assets, said it had donated $2,500 each to Philadelphia nonprofits Lutheran Settlement House, Gaudenzia House of Passage, DePaul USA and Turning Points for Children.