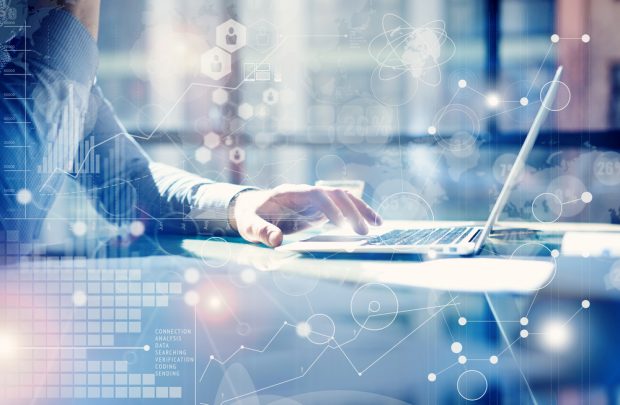 The coronavirus-driven stay-at-home decisions prompted many financial institutions to devote resources to digital banking and remote contact centers, and inspired discussion of other products and services to digitize.
The Chicago-based cybersecurity technology company OneSpan provided guidance financial institutions can take to quickly digitize more of their core processes – from commercial and small business lending, to remote account opening – in order to provide the digital services people, without the ability to visit a branch, really need now due to COVID-19.
"Now more than ever, people around the world are relying on online banking portals, mobile apps and other remote banking channels to conduct crucial financial transactions – from applying for loans to get them through these tough economic times, to opening new accounts," Will LaSala, senior director of global solutions and security evangelist for OneSpan, said. "The challenge is that at many institutions, these core banking processes still have not been fully digitized. These gaps in digital banking are hampering members' ability to access the services they need in this time of crisis."
LaSala said the good news is there are steps credit unions can take to quickly digitize their processes and services and meet members in their time of need. "Credit unions should be moving quickly to adopt technologies such as mobile e-signatures, to digital identity verification with facial comparison, adaptive authentication and mobile app shielding. This will allow them to reduce the security and fraud risks that have thus far been holding the industry back, while providing members the safe, secure and convenient digital banking and lending processes they need now."
OneSpan offered 10 processes financial institutions can digitize during COVID-19 in a blog authored by Jeannine Mulliner. Here is a quick rundown:
1. Commercial and small business lending. Help business with access to crisis lending programs with an expedited digital process.
2. Consumer lending. Mobile-first lending is gaining momentum. Two technologies important to consider are mobile e-signatures with digital audit trails to quickly capture signatures, and mobile app shielding to protect the banking application from cyberattacks.
3. Remote bank account opening. New customer acquisition remains a growth priority for many financial institutions. Even in the current environment, prospective customers are trying to open new accounts, but this is at risk among institutions still relying on manual identity verification and/or signature in the branch.
4. Account maintenance. Many account changes require a signature. But with branches limiting hours and customers unable to visit due to restrictions or heath concerns, financial institutions need to adapt with e-forms, e-signatures and digital identity verification, securely executed online.
5. Employee-facing processes. Consider all forms and documents printed solely for signature, and digitize the paperwork employees process by introducing an e-signature service that enables users to prepare and send documents for e-signature.
6. Wealth management. Replacing paper forms and signatures with their digital equivalent is an immediate action that wealth managers, private bankers, broker/dealers and call centers are taking to maintain continuity.
7. Corporate banking and treasury management. A web or mobile e-sign app ensures enactment of many agreements and contracts requiring a signature the same day requested.
8. Residential mortgage. Some homebuyers able to proceed must still use ink signatures with lawyers and notary signing agents doing in-person mortgages. The expectation, once the crisis recedes, is for greater adoption of digital mortgage closings and remote online notarization technology already in existence.
9. Life insurance. Go paperless, long a strategic priority for carriers and financial institutions looking to cut costs and streamline the client and agent experience. E-signatures in particular are getting attention as an immediate enabler of digital transactions.
10. Auto finance. Automotive lenders are digitizing the customer experience through identity document verification, biometrics and e-signature. The process of applying for a car loan or lease – even remotely – is becoming increasingly faster and more secure as digitization replaces paper forms and manual ID-checks.