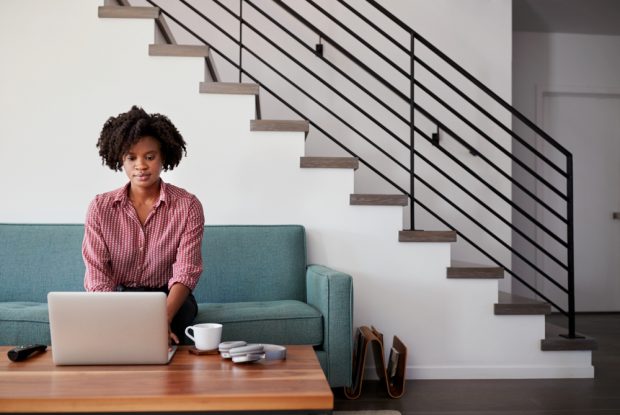 Amid the small businesses impacted by COVID-19 are entrepreneurs and sole proprietors, often women, whose financial needs could be a market for credit unions.
That's according to Filene Research Institute, the financial industry research organization in Madison, Wis., that is collecting data on the so-called "hustle economy" of non-wage workers without employers and entrepreneurs without employees, such as independent contractors and freelancers.
"When we think of small businesses, we're not always thinking of people who do caregiving, not always the beauty shops or the vintage store that does reselling on Instagram," Taylor Nelms, senior director of research at Filene Research Institute, said. "We don't always think of those people as small business owners, but they are."
He said Filene's "Hustle Better" research project, in collaboration with Tressie McMillan Cottom, an associate professor of sociology at Virginia Commonwealth University, is due to be completed by 2021. It began last fall but took on new relevance after the coronavirus outbreak hit.
Women, particularly those of color, make up a large share of the hustle economy workers on the frontlines of the COVID-19 epidemic, such as child care workers, registered nurses and home healthcare aids, according to Filene. They also make up a large share of those who have lost their jobs, such as housekeepers, clothing store salespeople and wait staff.
Not all have closed their doors entirely, however. Many have eschewed traditional financial institutions, such as credit unions and banks, in favor of self-financing or borrowing from family or friends. And many are reliant on PayPal and Square, and social media sites, like Instagram.
"And that is a trend that's accelerated in the COVID moment because many of them are having to pay to do everything online. Instead of beauty parlors cutting hair, they're selling beauty products online," Nelms said. "That's true of many, many, many small businesses in this country, and not just this population, but it's especially true for this population."
Credit unions were among the 2,400 financial institutions participating in the federal government's $349 billion loan program to small businesses impacted by COVID-19 shutdowns. The Paycheck Protection Program, which is part of the Coronavirus Aid, Relief and Economic Security Act, or CARES Act, overwhelmed many credit unions and community banks, Nelms said. The program also ran out of funds on April 16. Although Congress is considering approving billions more for the program, the "hustle economy" could be left out in the cold, Nelms said.
"Obviously, there are going to be people who miss out on that and, because of our lack of understanding, especially because of the lack of pre-existing financial institutions who are SBA lender-approved, many of these businesses from this population of vulnerable entrepreneurs are not going to get access to the PPP funds," he said.