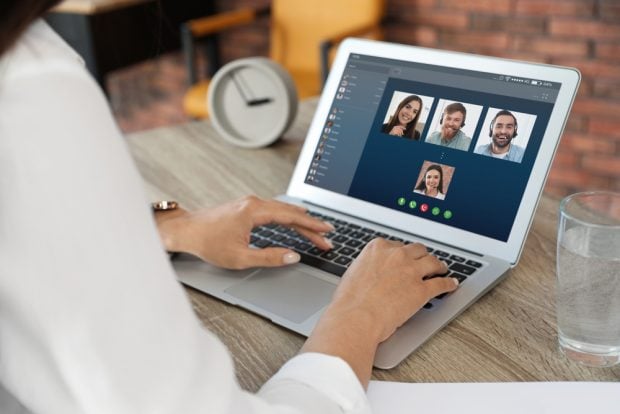 In-person conferences are temporarily on hold across the country, but some credit union leagues are successfully pivoting to virtual ones.
The CrossState Credit Union Association, for example, recently shifted all of its one-day training sessions to virtual events through April 30, and the Heartland Credit Union Association, which represents credit unions in Kansas and Missouri, converted its March 24 Innovation conference to a virtual event. The CrossState Credit Union Association is the new name of the recently combined Pennsylvania Credit Union Association and New Jersey Credit Union League.
"We didn't have all the answers to how a virtual conference would work, but our team has a 'can do' attitude and we moved forward," Heartland Credit Union Association Director of Training & Events Clint Armistead told CU Times.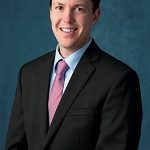 "Over the years, the technology has become a little more user friendly, it's become a little lower cost — in some cases a lot lower cost," CrossState Chief Regulatory Officer Nicola Foggie added.
Here, both leagues revealed the specific tools they're using to turn their events virtual and what they've learned about how to do it well.
Don't Let the Idea Scare You
The credit union industry has important work to do — especially now — and it doesn't have to cancel events that can help people.
"The focus of our Innovation Conference was to curate four fintech solutions, and we decided against rescheduling, because we might lose some 'newness' of these options. Plus, these solutions included things like process automation with artificial intelligence and mobile apps for members, which are very relevant during this time of 'social distancing,'" Armistead said.
Many people already have the hardware they need to make it work, Foggie added.
"The good news is most up-to-date computers and laptops typically have microphones and a camera built in," she said. "If not, you can buy a low-cost piece of technology … there's a Logitech camera that has a mic and a camera in it that just plugs into a USB port and you just sit it on top of your screen."
There Are Lots of Tools to Help You
Conferences are inherently gatherings of people, and the leagues said their technologies allow people to see each other, hear each other and talk to each other right from their laptops.
Video Platforms
GoToMeeting and Zoom are very popular options, both of which CrossState said it uses for its trainings, which have been virtual since last month, according to Foggie.
"Both are easy to set up and use as a video, audio and an e-telephone connectivity platform," she said. "Also they're good platforms to connect with your partners or others in the industry."
Heartland's Innovation Conference also used GoToWebinar, and there are competing options, such as WebEx, AdobeConnect and UberConference, Armistead said.
Armistead also recommended testing new systems by logging in with a secondary email address and using an "incognito window" in your browser to view the system like an attendee would.
Networking Tools for Virtual Conferences
Other tools and features can handle the networking aspects of conferences, too.
"Zoom has a feature that allows for a main presentation, and the option for attendees to split into smaller groups online for small group discussion. We're pairing this with Google Docs, allowing multiple people to work on a shared document simultaneously," Armistead noted.
Organizing and Communication Tools
"To schedule pre-recorded interviews with four companies, I used Calendly [a calendar app] to organize the schedule. It worked great. Someone could select an open time slot, and Calendly made an Outlook calendar event, plus it synced with GoToWebinar to create join links for the parties involved," Armistead said.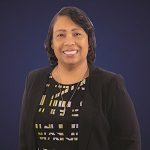 "Cvent is another platform that we use," Foggie added. "You can create your event in Cvent and it sends out a notice to whatever group or listing of folks that you want to get it, and they then get that invitation. And then it does follow-up communication, that kind of thing."
CrossState also uses a phone system called Mytel. "You can communicate easily as if you were sitting at your desk," Foggie said. "So pretty much it's my desk telephone number on my computer desktop at home. It's a downloadable application, and it uses my extension. So I just keep up the dial pad up during the day, and when I want to talk to [CrossState SVP of Marketing and Communications] Mike [Wishnow], I just dial Mike's last four digits of his extension and it goes right to him. Or if I want to send a message to my regulatory advocacy group and have a little chat with them, I use the Mytel teamwork's box and have a quick chat with them."
The Events Aren't Going to Be Boring
Virtual events are indeed interactive — attendees and speakers can talk face-to-face before and after events, chat on the side during presentations, form side groups, do live Q&A sessions, take polls and do other interactive things.
"If someone virtually is raising a hand, we can bring them live — either their voice or their voice and their image if they have access to a camera — and they can talk to the presenter or panel," Foggie explained. Moderators can mute and unmute people to reduce background noise, and things can be recorded for people who can't make a session at a particular time, she added.
"At the top of the session — any event we do — we do a little housekeeping. So we kind of tell folks how it's going to flow, and then we'll tell them about how they can mute their computer or turn off their camera and how they can ask questions, that kind of thing," Foggie added.
Virtual Conferences Are Not Going Away
The hiatus for in-person events is temporary. "There will still be in-person sessions," Foggie said. "People will want to gather, and people still want to network."
But she's also betting that the forced immersion in technology will boost the prevalence of virtual conferences when life goes back to normal.
"I have to tell you, from my experience from talking with a few credit unions leaders offline, some of them are actually acknowledging that they were not typically a technology person," Foggie said. "But they might do this more often because they didn't realize once they put their mind to it, and we took it step by step, and they were forced into a situation to utilize their at-home camera or microphone to attend a meeting, or to get information, or to talk with their employees who might also be hunkered down at home — they may use it more."