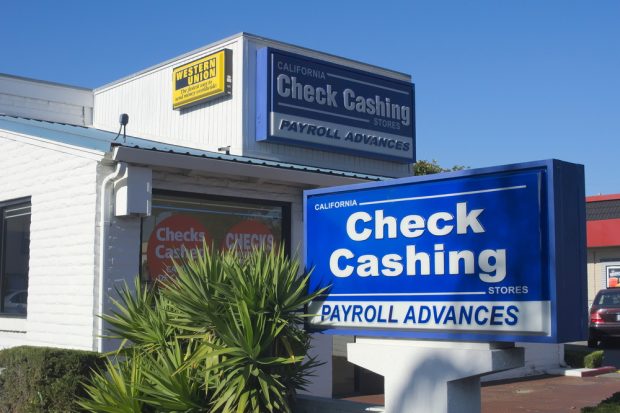 A coalition of conservative groups is lending its support to the CFPB's proposal to delete the ability-to-repay requirement for short-term lenders.
"The original small dollar loan rule, finalized in 2017 by then-director Richard Cordray, is one of the most detrimental regulations ever issued by the Bureau, an unaccountable and unconstitutional regulator established by the Dodd-Frank Act," the coalition, led by the Competitive Enterprise Institute, wrote in a comment letter to the CFPB.
Cordray issued a strict rule governing so-called payday lenders. That rule requires lenders to determine if borrowers likely will be able to repay a loan.
It also provided a regulatory safe harbor for loans modeled after the NCUA's Payday Alternative Loan program.
New CFPB Director Kathy Kraninger has proposed repealing the ability-to-repay requirement, saying that the research upon which the rule was based was flawed.
Comments on that proposal are due May 15.
In a related development the House Financial Services Committee will hold a hearing on payday lending on April 30. Committee Chairwoman Maxine Waters (D-Calif.) is an opponent of the payday industry; witnesses for the hearing have not been released.
The conservative groups supporting the CFPB plan include the American Legislative Exchange Council, Citizens Against Government Waste, Americans for Tax Reform and the National Black Chamber of Commerce, said the Cordray rule would eliminate a source of credit that is needed.
"Put forward under the guise of consumer protection, the rule would have stripped valued financial services away from some of the most vulnerable people in society," they wrote.
They added that "a ban on small-dollar loans would drive borrowers toward worse options, such as defaulting on financial obligations like rent, or seeking out unregulated lenders and loan sharks."
And they went on to cite research conducted by Columbia University Law School professor Ronald Mann, who has been critical of the agency saying that CFPB officials manipulated his research to tilt in favor of strict regulation.
Mann has come under fire from consumer groups, who say his study was conducted in cooperation with a payday lender.
The payday loan industry also is soliciting support in favor of the repeal.
At least one payday lender has included on its website a link that potential borrowers may use to comment on the CFPB plan.
That link connects people to "Don't Rule Me Out," which contains a form that they can use to comment on the rule. Commenters can write their own comment or use the pre-written text on the website.
The website also contains a waiver that would allow the Consumer Financial Services Association of America to use the comment.
The Consumer Financial Association of America is the trade group that represents the payday lending industry.