Strategies for Improving the Time to Member Value
Overview
Date: Thursday, July 21, 2022
Time: 2pm EST | 11 am PST
[Also available for free, on-demand viewing for all registrants starting on 8/4/2022]
Cost: Complimentary
Brought to you by: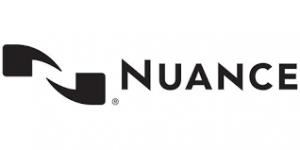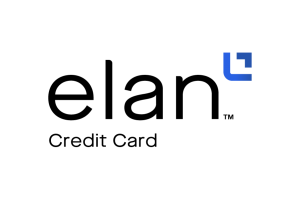 As mission based financial institutions, credit unions are continuously looking for new and faster ways to create value for their members. By delivering greater value at opportune moments, you can boost member engagement, loyalty, and meet the demands of modern consumers.
Join this webcast to explore solutions that help deliver accelerated and increased value to members in the account opening process, card experience, and chatbots and virtual assistants engagements. You will learn how to:
Decrease time to engagement with an improved account opening process.
Compete in the marketplace without taking on the upfront investment of digital capabilities.
Deliver personal and consistent credit union member experiences with chatbots and virtual assistants, while realizing powerful operational savings.
REGISTER NOW! (Not able to attend? We recommend you STILL REGISTER – you will receive an email with how to access the recording of the event)
Speakers:
Anne Legg (Moderator)| Founder & CEO | Thrive

Anne Legg is a recognized, award-winning industry expert, author, educator, member-centric data strategist who holds an MBA thesis on the credit union business model. She is the author of Big Data/Big Climb: A credit union playbook for leveraging data and talent to achieve revolutionary member relationships. She is the founder and CEO of THRIVE Strategic Services where she has guided over 600 credit union leaders on a mission to simplify their data transformation and identify new revenue sources, lessen member friction and increase talent productivity to truly change member lives.

Colleen Wilson | VP of Product| MANTL

Colleen Wilson is the VP of Product at MANTL, an enterprise SaaS company helping traditional financial institutions modernize and grow. MANTL's whitelabeled software helps community and regional institutions raise billions of dollars in core deposits each year and is up to 10x more cost-effective than building a brick-and-mortar branch.

Colleen has 15 years of product leadership experience across companies of all sizes, from startups to Edward Jones and Square. Colleen's diverse background allows her to bring the perspective of the customer, competitor, client and investor to product leadership decisions and take a customer and market-driven approach to product development. In addition to serving as the co-chairwoman of FTW: FinTech Women, Colleen is a member of the executive women's network Chief and participates in WIP: Women in Product. Colleen is also on the advisory board of Fintex.org.

Rick Mehrabian | Principal Digital Sales Strategist | Nuance (a Microsoft Company)

Rick is a Principal Digital Sales Strategist who has over 20 years of experience consulting with financial service institutions on Contact Center technologies ranging from Conversational AI, messaging, proactive engagement and more. His primary role is to help organizations leverage AI-enabled digital solutions to deliver outstanding member experiences while also improving operational efficiency. Prior to joining Nuance, he managed Digital programs for TTEC

Mitch Pangretic | Senior Vice President, Strategic Partnerships | Elan Credit Card

Elan partners with more than 250 credit unions and offers an outsourced credit card program for consumer and business accounts of all sizes. Our dedication to our partners, growth philosophy, and investment in evolving technology has made us an industry leader since 1968. Our unique partnership solution offers Elan's expertise and efficiencies while removing costs, reducing risks, and improving the cardmember experience.

Mitch is responsible for finding and creating the right strategic partnerships for the Elan Credit Card business. He has significant business development experience within the industry including both American Express and Discover.