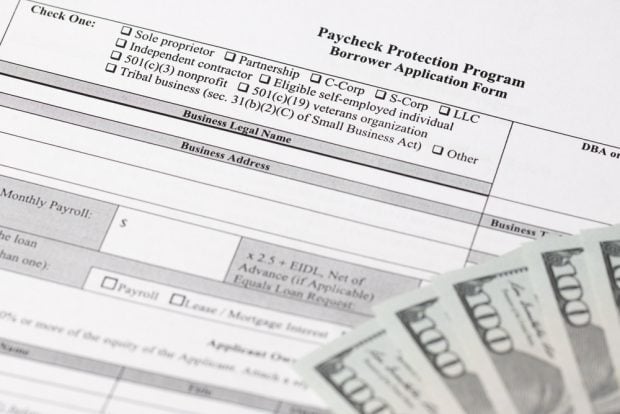 Since the start of the U.S. Small Business Administration's virus-era Paycheck Protection Program, the agency has approved nearly 4.9 million loans worth more than $520 billion in relief covering payroll and other costs.
More than 700 credit unions were among the thousands of PPP lenders, and loan amounts from credit unions totaled nearly $3 billion, according to SBA data. Navigating the loan process up to now — and preparing for the inevitable end of the coronavirus relief program — has posed various challenges to credit unions.
As a June 30 deadline was set to expire, the U.S. Senate voted to extend the application window until Aug. 8 to allow small businesses to seek PPP loans covering payroll, utilities, rent and most mortgage interest. More than $130 billion in funds had been unclaimed as the Tuesday deadline approached.
In the hours before the Senate backed extending the PPP window, a move that now heads to the U.S. House of Representatives, credit union leaders spoke with CU Times about what steps they're taking — and plan to take — to help small business members.
The $1.9 billion Lake Trust Credit Union in Brighton, Mich., processed 200 loans for about $12.5 million, according to Andrea Mosher, vice president of lending.
Mosher said Lake Trust, which serves more than 177,000 members, would continue to offer micro loans to small business members "and work with them on any existing loan obligations they currently have with us in order to provide the stability they need for success."
"We believe that SBA loans will be critical and vital to small businesses moving forward and expect to see an increased interest in these products," Mosher said. She said it would be "equally important" for Lake Trust to "connect business owners with state and federal loan programs and grants that continue to become available."
In the aftermath of the COVID-19 crisis, Lake Trust launched a crowdfunding campaign called Great Lakes Giveback. The effort, Mosher said, will support 75 Michigan-based small businesses grappling with virus-era challenges. Lake Trust said it would match crowdfunding efforts up to $1,000 for a total investment of $75,000.
As of Tuesday, the $3 billion American Heritage Federal Credit Union in Philadelphia had funded more than 360 PPP loans for $29 million, according to Mike Dinneen, vice president of marketing. To help small business members during the coronavirus pandemic, American Heritage, which serves more than 200,000 members, offered skip-a-pay and payment deferment options, in addition to fee waivers, he said.
"Looking ahead, we are continuing to offer streamlined funding options for small businesses as well as commercial and industrial segments, including working capital, equipment loans and treasury services," Dinneen told CU Times on Tuesday. "Many commercial real estate businesses are also taking advantage of lower rates to refinance and move their relationships to our credit union."
Dinneen said the PPP process has been "a significant opportunity for us to gain new relationships with small businesses as well as commercial businesses."
"We had many local businesses who stated that they were not getting optimal service or responses from their bank, and turned to our credit union for assistance," he said. American Heritage, he said, added more than 100 new business relationships, and the credit union was praised for its responsiveness.
Martin Carter, president/CEO of the Lansing, Mich.-based Astera Credit Union ($160 million in assets and more than 15,000 members) recently told CU Times that of the $6 million in PPP loans the credit union processed, some $5 million was funded for small businesses that were not prior members.
Astera processed 123 PPP loan applications — and 117 were approved, Carter said.
"We got a lot of requests from people who were not members but heard we could do PPP loans: 70% of our approved loans are for businesses who are new members," Carter said in a recent interview. "We didn't have much of a commercial business function prior to COVID, then when word got out that we are an SBA approved lender, a lot of small businesses came to us; the average was less than five employees."
Mira Ness, president/CEO of the $26 million New York University Federal Credit Union, said the effort to quickly respond to members, while simultaneously trying to understand SBA requirements, which were changing rapidly early on, was a stressful experience.
There was a rush at the start to try to get loans processed before funds were no longer available, and the SBA website was crashing. "I thought we did a great job — everybody who got a loan responded they were very happy," she said.