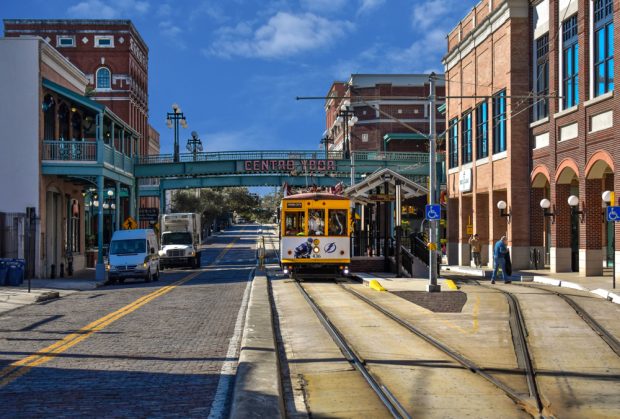 Imagine tomorrow morning you stop by your coffee shop to pick up your favorite latte. When a barista hands over your order she smiles and says, "This one's on the credit union's tab."
Over the last few weeks, the $2.7 billion Grow Financial Federal Credit Union in Tampa, Fla., has been picking up the tab for anyone patronizing small, locally-owned businesses that serve chipotle veggie burritos, barbecue pull pork sandwiches, craft beers, flowers, travel tin candles, coffee and more.
This new initiative, named #GrowOnUs, was launched on May 27 and has already picked up the tab for more than 3,200 Tampa area residents.
"Pre-pandemic we talked about what we could do to further demonstrate our brand promise of putting people over profit, " Jared Barr, SVP of marketing at Grow Financial, said. "We talked about, what if we took some of our marketing dollars and, instead of spending it on media, if we did something good that would benefit people. Once the attention started to turn to small businesses suffering and shutting down, and people suffering and getting laid off, particularly those in the hospitality and leisure industry being hit the hardest, that's when this idea came into focus that we could help people in the community and small businesses."
Every week Grow Financial opens a $5,000 tab at a local business and then promotes it on growfinancial.org/community/on-us/ and the credit union's social media sites. The landing page features photos of the businesses and an accompanying brief description that highlights an interesting feature about the small business.
For example, Tidal Brewing Co. in Spring Hill was founded by husband-and-wife duo Dave and Maxine Peitzman.
"These two science teachers brought their love of microbiology, beer and Florida together to bring new flavors to traditional brewing methods," the Grow Financial site read. "The result is a small batch brewery that uses local fruits and spices to bring the feel of Florida to every beer that they create. Thanks to #GrowOnUs they'll be helping you coast through quarantine with a free four-pack of their Porch Pilsner."
The small businesses selected for the program are not necessarily business members of Grow Financial and consumers don't have to be members of the credit union to receive free food, drinks or other products.
The credit union plans to feature and promote about 30 small businesses. They are being selected, in part, to participate in the program based on how hard they are being affected by the coronavirus health and economic crisis. The credit union also is selecting businesses that are owned by veterans or minorities.
"One of the first businesses that participated mentioned that our program helped them stay open in May," Barr said.
Initially, Grow Financial planned to earmark about $50,000 to fund the program, but President/CEO Thomas Feindt decided to increase the amount to $200,000.
After learning about #GrowOnUs, the League of Southeastern Credit Unions contributed an additional $15,000.