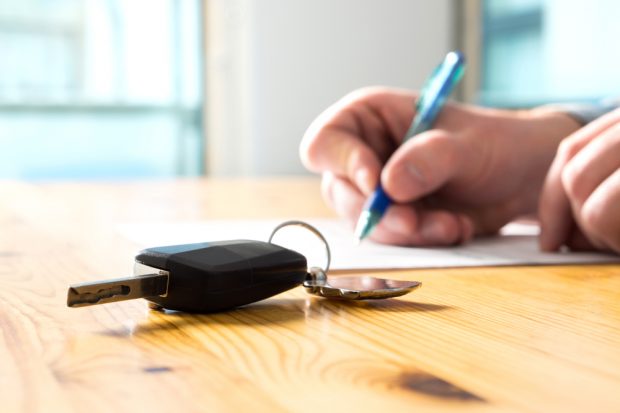 Delinquency rates on automotive loans declined in Q1 2020, according to Experian's State of the Automotive Finance Market Report released this week.
Melinda Zabritski, Experian's senior director of automotive financial solutions, called the rates "a positive sign for the industry" but warned that other factors could have influenced the downward trend.
"For example, COVID-19 wasn't declared a national emergency until mid-March. Add to that, some consumers are likely leveraging financial resources and assistance programs, such as stimulus checks, to manage through financial hardship, so its true impact may not be evident until the months ahead," Zabritskis said in a statement.
Both 30-day and 60-day delinquencies dropped compared to last year, with 30-day delinquencies seeing a more significant decrease from 1.98% in Q1 2019 to 1.93% in Q1 2020, according to the report. The research shows 60-day delinquencies are .67%, down from .68% the year before.
Credit unions comprised 19.5% of the automotive loan market in Q1 2020, down from 19.9% in Q1 2019.
The research evaluated additional signposts for the economic future of the industry including new vehicle title changes, which dropped 50.8% compared to the previous year, and used vehicle title changes, which decreased 54% over the same period.
Affordability remains top-of-mind for consumers as average loan amounts continue to increase in Q1, according to the report. New vehicle loan amounts averaged $33,739, and used vehicle loans came out to $20,723 on average. Drivers are also increasing vehicle payments, with the average new vehicle payment jumping from $554 in Q1 2019 to $569 in Q1 2020. Average used vehicle payments increased by $6 on average, up from $391 the prior year.
The report also revealed that 6% fewer consumers are leasing automobiles compared to last year, with 24% of new vehicles leased in April of 2020.
Used vehicles continue to be attractive to price-conscious consumers, making up 50.47% of used vehicle loans in Q1. Used vehicle loans are most common in Mississippi, making up 78.45%, but they are also the top choice in Indiana, Tennessee, Michigan and Minnesota.
"As consumers continue to navigate the financial impact of COVID-19, they may consider all options available to them," Zabritski said. "Understanding data points like where used vehicle loans are most prominent can help lenders and dealers make informed decisions as consumers begin to re-enter the market."