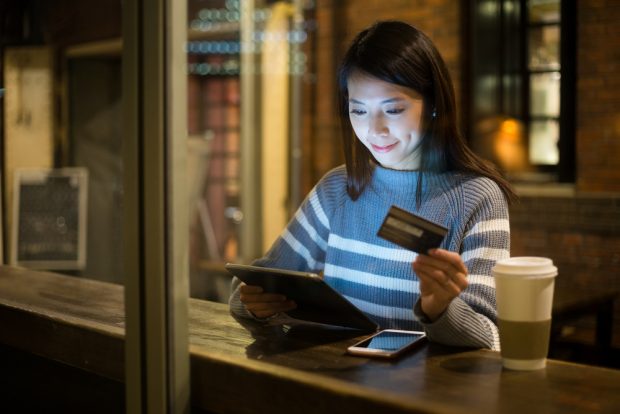 Credit card spending nationwide slumped 17% in the second week of May compared to the same stretch last year, although there were continued signs of purchases ramping back up as the country confronted the coronavirus outbreak, according to the latest weekly transaction trends report released by the CUSO PSCU.
In a comparison of the week ending May 10 to the week ending May 12, 2019, PSCU found that overall debit card spending had jumped 12.3% year-over-year. PSCU, in a previous report comparing spending in the first week of May, said debit card spending had increased 6.6% this year as compared to the same span in 2019.
For both credit and debit spending, PSCU said the review of the second week of May showed strengthening results.
"Our data continues to show signs of consumer awakening, with the growth rate for debit spend above historic levels and credit card spend continuing to show week-over-week improvements," Glynn Frechette, SVP, Advisors Plus at PSCU, said in a prepared statement. "In areas that are starting the reopening process, we are seeing stronger growth, particularly for debit. It is also encouraging that the growth observed spans most spend categories."
PSCU's analysis showed signs of how the federal government's response to the coronavirus outbreak, a $2 trillion stimulus package, was rippling through the U.S. economy. The average consumer debit card purchase amount rose nearly 20% in the second week of May, a stretch that marked the sixth consecutive week in which the volume of overall debit card transactions increased.
The analysis also showed that ATM deposits climbed 11.1%, a possible sign that consumers were receiving paper stimulus checks in the mail. The Treasury Department and IRS said earlier this month that more than 130 million individuals had received more than $200 billion in the first four weeks of the pandemic relief program.
In the eight states without a governor-issued "stay-at-home" order, the PSCU said buying patterns mimicked overall spending nationwide. Credit card spending dipped 12.6% in those states compared to the same week in 2019, but purchasing appeared to be rebounding more quickly than the rest of the U.S. Debit card spending in those eight states rose 11.2%, an increase in line with the U.S. overall.
In the so-called "hot zones" hardest hit by the pandemic, including New York and California, spending was improving at roughly the same rate as the rest of the U.S. Those states, along with the District of Columbia, saw credit card spending sink 21.6% compared to the same week in 2019. However, debit card spending in those areas increased 8.5% year-over-year.