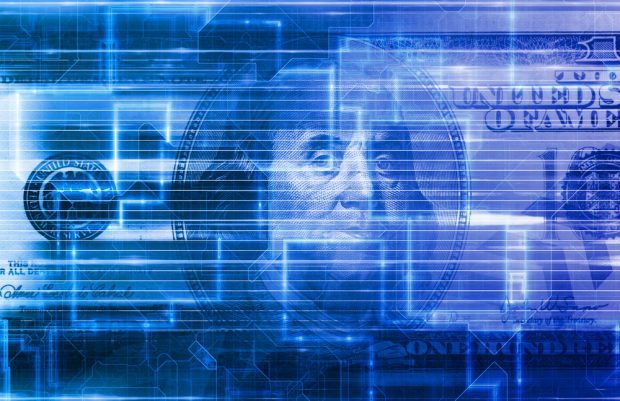 Digital payments are having a heyday as the novel coronavirus pandemic has kept people in their homes, and credit unions would be wise to find ways to hold onto the decreasing volume of member transactions, according to an analysis by CO-OP Financial Services.
CO-OP compared payment transactions volume in April 2020 to similar data from April 2019 and found that card-not-present transactions jumped 30% year-over-year while card-present spending dropped 41% as states maintain stay-at-home orders.
Transaction volumes dropped over various industries, with department stores facing the largest drop. In April, debit transaction volume dropped 41% while credit transactions dropped 29%, although CO-OP said that retailers can expect sales to rise as states relax stay-at-home orders.
While spending per purchase increased among grocery stores, transaction volume fell 15% for both credit and debit transactions.
Other sectors saw volume increases, though. Discount stores have fared better than their department counterparts, seeing transactions increase 9% and 14% in debit and credit volume respectively. Hardware stores saw a 28% debit and a 21% credit increase as members use their time to do more DIY and home improvement projects.
Online booksellers, specifically Amazon, saw the greatest volume increase among the industries analyzed: Debit transactions are up 33% while credit transactions are up 55%. CO-OP advised that credit unions promote their card to the top of the Amazon wallet in order to capitalize on the spending and hold onto future transactions.
Given these spending trends, CO-OP predicted spending volume will remain low and recommended that credit unions should focus on maintaining their share of transactions in industries that are seeing increases. Credit unions can offer temporary fee and interest relief on credit cards to encourage continued spending or run promotions for categories that are producing the highest interchange growth.
Additionally, a higher increase of card-not-present transactions means that credit unions should reassess their mobile payment platforms and be more vigilant against fraud.
"Now is the time to reassess your mobile wallets and contactless payments offerings, as well as how you're promoting them to your members," CO-OP wrote in its analysis. "As more members adopt digital payments into their daily lives, it will be vital for credit unions to secure top-of-digital-wallet."