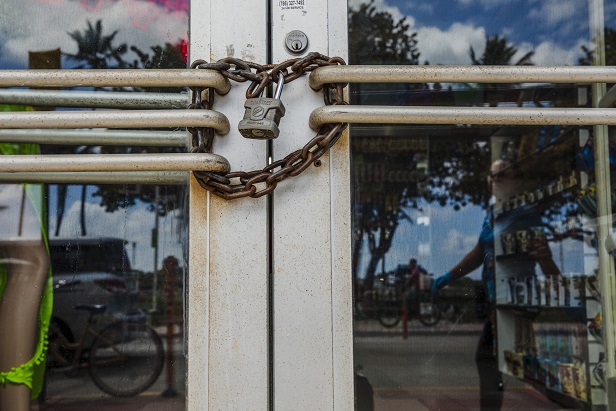 With layoffs, job losses and stock market fluctuations, nearly everyone is experiencing some sort of economic repercussion from the pandemic. In fact, the U.S. Department of Labor now shows that there are more jobless claims than during the Great Recession or any natural disaster.
The government is stepping in to help with the CARES Act stimulus bill that puts money into the hands of consumers, increases unemployment benefits and provides loans to small businesses. Utility and mortgage companies are offering forbearance and payment deferrals for those who cannot meet their monthly obligations. Student loan payments have been suspended with no additional interest until September.
Even with all of this help, employees are struggling. That's why an employee financial wellness plan is needed now more than ever.
Pandemic impact on personal finances
The National Endowment for Financial Education (NEFE) survey illustrates the devastating impact of the pandemic on personal finances. Eighty-eight percent of those surveyed state that the pandemic is causing them financial issues. What's causing the most stress?
Not having enough in emergency savings (41%)
Inability to pay utilities (28%)
Inability to pay mortgage or rent (28%)
Stock market fluctuations (25%)
Paying credit cards (23%)
Retirement savings (23%)
Paying for medical bills (18%)
Such financial issues impact everyone: Those with household incomes of less than $50,000 per year and those with household incomes over $100,000 per year are equally concerned (79%) about their financial situation. The survey also shows that 41% of Americans worry that their financial situation will not be any better a year from now.
NEFE found both good and bad news when talking to individuals about how they are managing their personal finances during the crisis. On the good news side, they found Americans were cutting expenses (42%) and increasing their emergency and retirement savings (22%).
However, almost a quarter of Americans are putting off buying a home or making other large financial decisions, and nearly two out of five have already used money from their emergency savings. They also are:
Using credit cards more often: 10%
Deferring payments until a later time: 12%
Borrowing against retirement: 6%
How financial wellness can help
Although a financial wellness program cannot stop the effects of a pandemic, it can help employees be prepared for and make smart choices during a crisis. If employees understand sound financial principles, they can make better financial choices and recover faster.
Here are a few ways that financial wellness education can help:
Budget creation: Even employees who have been faithful budgeters may find that their budgets no longer work. A strong financial wellness program can help them create a working budget that takes into account current financial issues.
Build/rebuild savings: Studies show that nearly two-thirds of Americans do not have even six weeks of income saved, which obviously is a big issue when a financial crisis hits. Learning how to build or rebuild savings is crucial to being prepared for an emergency, while also reducing financial stress.
Manage debt: For many employees, the pandemic will leave them with above-normal credit card or other consumer debt. Determining the best way to pay off this debt will be key to overcoming the financial stress caused by COVID-19.
Protect against fraud: Unfortunately, unscrupulous people exploit others during a time of crisis. Financial wellness programs can educate employees to help them avoid scams and fraud.
Capitalize on financial advantages caused by COVID-19: Due to the pandemic, stock prices have fallen along with interest rates. For employees that have enough in savings, understanding investment choices and the home buying process can allow them to take advantage of a bad financial situation.
Helping employees cope with the economic fallout of COVID-19 is a win-win. When employees are less financially stressed, they are physically and mentally healthier, more productive, more loyal and less likely to search for employment elsewhere.
Now, more than ever, it's time for every employer to consider launching a financial wellness program for the good of both employees and the overall organization.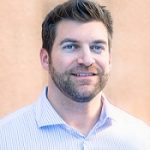 Kris Alban is executive vice president of iGrad, a San Diego-based financial technology company that provides artificial intelligence-powered financial wellness solutions to employers, financial institutions, colleges and universities. Its Enrich Financial Wellness platform is used by more than 20,000 employers and more than 300 financial institutions to provide behavior-changing financial literacy education to employees, customers and members.