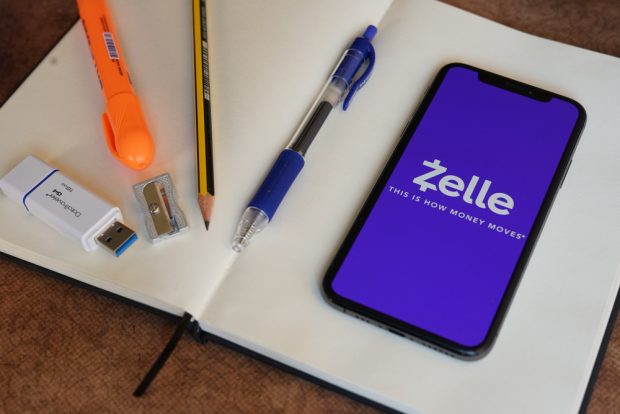 America's surge in social distancing and a general reluctance to touch things has caused Zelle use to surge in recent weeks, according to new information from Zelle parent Early Warning.
The Scottsdale, Ariz.-based company said that since the start of March 2020, enrollments in Zelle have increased at "more than double-digit rates above average." The company also said 837 financial institutions were contracted to participate in the Zelle network and that customers of nearly 7,000 financial institutions used Zelle.
"Due to recent economic and societal changes, there has been an increase in consumers leveraging Zelle for everyday essentials such as paying back neighbors for groceries, reimbursing friends and family for canceled events, and sending money to loved ones in need," it said.
The company said that since March, more than half of the people sending money via the network were ages 25-54 and that use among baby boomers ages 55-72 was also up.
"As events have unfolded and lives changed, consumers are using Zelle to help those in need, and as a result, these heart-warming stories are strengthening connections with family, friends and communities," Early Warning Chief Product Officer Lou Anne Alexander said. "To help foster these bonds, together with our financial institution partners, we are helping bring people closer by enabling them to send and receive money for help with rent, emergencies, shared groceries and gifts for celebratory events."
The increase in adoption came just a few weeks after electronic payments company ACI Worldwide said it expected global real-time payments to grow at a compound annual growth rate of 23.4% between 2019 and 2024. In the United States, the anticipated compound annual growth rate was 42.1%.
In addition, the Brookfield, Wis.-based payments and fintech firm Fiserv announced in February that it had connected more than 360 credit unions and other financial institutions to Zelle via Fiserv's Turnkey Service in 2019. It also said that the number of people using Zelle via Fiserv to send money jumped 116% in 2019, and the number of people using it to receive money rose 145%. Transactions were up 207% in 2019, it added.
Overall, Zelle reported major growth in 2019. In a Jan. 28 release, the company said it processed $187 billion in payments via 743 million transactions for 2019, representing year-over-year growth of 57% and 72%, respectively.
"For many consumers, Zelle became a larger part of their typical day-to-day interactions with friends, family members and coworkers," the company said at the time. "Gifting and splitting shared everyday costs — utilities, rent, meals, cell phone plans, tickets, etc. — continue to be the most common usages of Zelle amongst friends and family."
Zelle's parent company, Early Warning, is owned by seven banks: PNC, BB&T, Capital One, Wells Fargo, Bank of America, Chase and U.S. Bank.