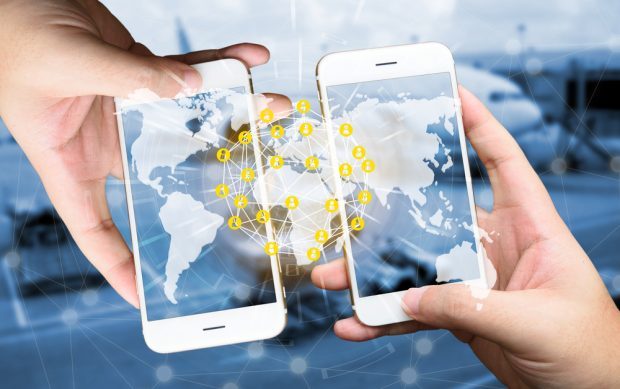 Bank-owned P2P network Zelle reported double-digit growth rates in transaction numbers and payment volumes during the first quarter of 2019 and launched a new marketing campaign to fuel more adoption, according to a new release from the company.
Zelle reported that users sent $39 billion through its network on 147 million transactions during the quarter, which represented a 54% year-over-year increase in total payment value and a 72% year-over-year increase in transaction volume.
The network recorded a healthy lead in total payment volume over popular competitor Venmo during the first quarter of 2019 and is nearly the size of the P2P business offered by Venmo parent company PayPal, according to new earnings releases from the companies. Venmo processed $21 billion in total payment volume for the first quarter of 2019, and $42 billion in total payment volume moved through PayPal's P2P offering.
"This past quarter Zelle achieved several milestones towards our goal of nationwide ubiquity," Early Warning Payments Solutions Group President Lou Anne Alexander said. "Our core processor partners have achieved tremendous results, signing more than a hundred and thirty banks and credit unions in Q1. In addition, our new marketing campaign was launched, tapping into everyday use cases of Zelle, designed to drive deeper knowledge and relevance with consumers."
The news comes about six weeks after the company released the results of its second Digital Payments Adoption Study, which found that half of first-time P2P users were at least 45 years old. The findings highlighted growing perceptions of P2P transactions as mainstream banking activity.
"Consumers above the age of 45 are overcoming their skepticism of P2P and are beginning to trial digital payments as part of their changing mobile and online banking behavior," Early Warning Chief Data Officer Ravi Loganathan said. "Generation X and Boomers have a high degree of trust in their financial institutions. The increase in trial can be attributed to solutions, such as Zelle, being included within the banking apps these consumers are comfortable using."
The survey of more than 1,500 U.S. consumers also found that 52% of Gen X and 46% of Boomer respondents said they trusted P2P payments and are were interested in using available solutions. In addition, 76% of Gen Xers and 74% of Boomers ranked "offered through a financial institution they use" as a top reason to try P2P payments.
Zelle, which launched in mid-2017, said core processor partners signed 139 regional banks and credit unions onto the network in the first quarter of 2019. More than 5,300 financial institutions now use Zelle, according to parent company Early Warning.
Seven large banks own Early Warning: Bank of America, Branch Banking & Trust, Capital One, JPMorgan Chase, PNC Bank, U.S. Bank and Wells Fargo.