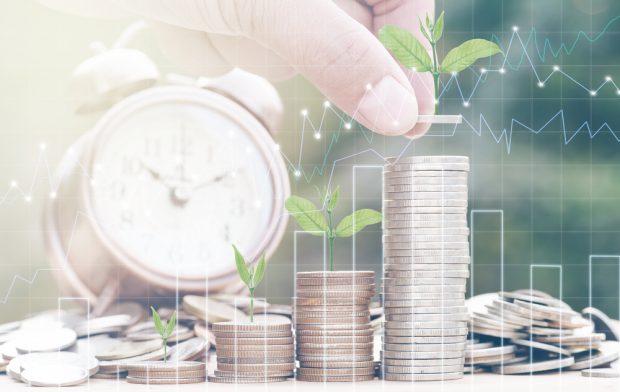 Point West Credit Union of Portland, Ore., was prepared Monday to start moving its growing pile of applications for the Paycheck Protection Program through the machinery of the federal government.
At stake were funds that might mean the difference between survival and insolvency for many of its 250 members who own small businesses, many of whom are minorities.
COO Steve Pagenstecher said the credit union ($93.8 million in assets, 10,997 members) decided to use its resources to support those members because the system seemed to favor larger businesses for the forgivable loans.
Without the credit union's help, he said, "we were going to be leaving them to the whims of the market."
Like many credit unions, Point West has offered programs that allow members to skip payments and loan workouts that provide up to six months of relief. It also developed an emergency loan program that is open to non-citizens, who account for more than 1,500 of its members and its $12 million of its $70 million in loans.
Besides its non-citizens, Point West has about 2,400 minority members who are citizens, including about 1,700 African Americans.
In the first round of PPP, it was able to get nine of its 10 applications funded for $126,000, including eight in one day before the program ran out of funds April 16. Congress passed and President Trump signed a bill April 24 that added another $310 billion to the program, and the SBA began taking more applications Monday.
According to CUNA, "tens of thousands" of credit union business members received help from the program in its first $349 billion round launched April 3, with early estimates indicating each received an average of $64,000.
However, many credit unions had trouble navigating the SBA system and money ran out before many of their members could be helped.
The new round of funding sets aside $30 billion to credit unions and Minority and Community Development Financial Institutions with less than $10 billion in assets, a threshold that includes all but the 10 largest credit unions.
Another $30 billion is reserved for financial institutions with assets between $10 billion and $50 billion, which includes nine more credit unions. Navy Federal of Vienna, Va. ($112 billion in assets, nine million members) is the only credit union exceeding those limits, and having to draw from the remaining $250 billion in the pool.
Point West had about nine applications in hand as of April 24, including the one that missed out on the first round. Its next mission was to reach out to two or three dozen other business members who are likely to need the money but might not be aware that Point West can help them.
Adam Lee, incubator director at the Filene Research Institute in Madison, Wis., said credit unions have a level of expertise invaluable to their members, including those who are self-employed or own small businesses.
Those members are suddenly entering the rapids of an alphabet soup of government programs from the U.S. Small Business Administration's Economic Injury Disaster Loans (EIDL) to the SBA's PPP.
"For so many of these businesses, they were already behind before COVID-19 in planning and decision-making capacity, and in knowledge," Lee said. "These small businesses don't have that capacity when government programs came up like PPP. If credit unions are not paying attention to these people, big businesses go to the top of the list."
While some credit union resources have been overtaxed, the crisis has idled others. Credit unions will need to use their organizational dexterity to shift people from their familiar tasks to the newer, stranger and more urgent tasks created by the pandemic.
Credit unions can also enlist help from vendors, Lee said. For example, a core provider might come up with a query or algorithm that might identify people who are self-employed and are vulnerable to missing out on government programs.