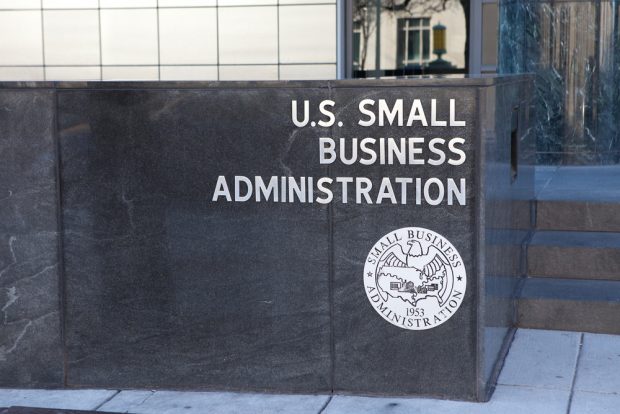 The reinvigorated Paycheck Protection Program was supposed to ease the path for credit unions and community financial institutions to lend to small businesses, but on Monday the program continued to be plagued by system failures, bureaucratic barriers and allegations of favoritism.
Congress last week pumped more than $300 million back into the program, with set-asides for smaller financial institutions.
But within hours of the loan portal being reopened Monday morning, the system failed, according to CUNA Chief Advocacy Officer Ryan Donovan.
"The failure of the SBA's ETRANS system is a disturbing blow to the efforts by credit unions working tirelessly to connect Main Street businesses with lifeline PPP loans," he said.
He added that the SBA should reduce the threshold for bulk submissions so that community financial institutions can have a "fair shot" at the program.
He said that credit unions made tens of thousands of loans from the first bucket of PPP money, with the average loan being $64,000, a clear indication that the institutions are serving Main Street businesses.
Credit unions were not alone in complaining about the operation of the program.
Community bankers were continually kicked out the portal Monday morning, Independent Community Bankers of America President/CEO Rebeca Romero Rainey said.
"It is unacceptable for community banks to be locked out when their customers need them most," she said.
Officials from Inclusiv, the trade association representing community development credit unions last week sent Treasury Secretary Steven Mnuchin and SBA Administrator Jovita Carranza a letter outlining ways that the Trump Administration could make it easier for CDFIs to participate in the program.
Less than 20% of the eligible CDFI credit unions had been "onboarded" onto the SBA system before the first batch of money was depleted, Cathleen Mahon, Inclusiv's president/CEO, said.
She urged the agencies to consider the CDFI money set aside in legislation to be a floor rather than a ceiling, adding that Treasury and the SBA could set aside additional money for small institutions.
Meanwhile, the program also has been plagued by allegations that loans have gone to large businesses and businesses that do not need the funds.
For instance, it was widely reported Monday that the Los Angeles Lakers of the National Basketball Association, received a $4.6 million SBA loan despite being worth more than $4 billion.
A public interest group, Accountable.us, has begun compiling information about companies that have received PPP loans, which were intended to go to small businesses.
"Yet since the program's introduction, multiple large, publicly-traded companies – many taking advantage of a special interest loophole – have been revealed to have claimed tens of millions of dollars in taxpayer assistance meant for Main Street businesses on the brink of bankruptcy," the group said. "All of this is happening amidst a stunning lack of transparency from SBA."
Lawmakers and lobbyists already have been pushing to allow more small business lending.
For instance, Sens. Bill Cassidy (R-La.) and Joe Manchin (D-W.V.) said they would support efforts to allow certain trade groups to apply for loans.
"Given the crucial role these organizations play in sustaining the Main Street economy, and the severe financial difficulties they are confronting, we strongly support their inclusion in the next round of federal aid for coronavirus relief," they wrote in a letter to Senate leaders.
NAFCU has been pushing for trade associations to be made eligible for the small business loans.