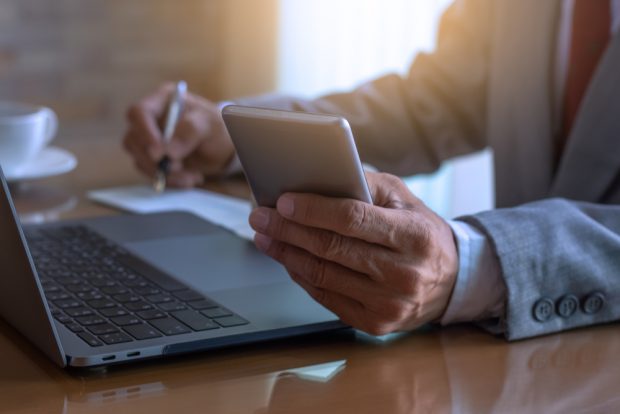 The Brookfield, Wis.-based fintech Fiserv, Inc., already a partner for credit unions and community banks, said it now offers an application programming interface to further streamline access to an SBA Paycheck Protection Program solution.
The House approved an amendment on Thursday to the Coronavirus Aid, Relief, and Economic Security (CARES) Act providing an additional $310 billion for the PPP ($60 billion designated for community-based lenders). The amendment focused on providing businesses with less than 500 employees with funding to allow them to continue to pay employees through the current crisis period. President Trump is expected to sign off on the deal Friday.
The Fiserv SBA PPP solution now includes an API to further facilitate access to the SBA E-Tran system. According to Fiserv, connectivity to the E-Tran portal through this API reduces or eliminates the necessity for manual data entry and can facilitate underwriting, decisioning and disbursement to ensure much needed funds. Automated workflow, routing and approvals, document management, servicing and forgiveness management tools complete the total solution, resulting in an efficient application tender and approval process.
Additionally, Fiserv, through its referral partners, will help small businesses that use Fiserv solutions, such as the Clover point-of-sale platform, identify opportunities to apply for PPP funding with participating financial institutions.
"The environment for SBA PPP lending has proven to be dynamic, and we've seen community banks and credit unions working around the clock to support businesses seeking these critical loans," Todd Horvath, group president of Account Processing at Fiserv, said. "Community financial institutions play a key role in delivering vital financial relief to small businesses across the country, and enabling faster loan application and approval via a new API is a critical component to help ensure our financial institution clients are staged and ready to help small businesses quickly access this second round of funding."
With many small businesses struggling to circumnavigate the COVID-19 pandemic, financial institutions have an opportunity to provide them relief, and connect them with help and create long-term loyalty among accountholders. That is what the Schaumburg, Ill.-based Raddon, a Fiserv company and provider of research, analysis and strategic guidance, prescribed in a report, "Helping Small Businesses Survive COVID-19."
The report suggested financial institutions should familiarize themselves with the assistance for small businesses created through the CARES Act, and be prepared to help small businesses navigate the various resources available. A few key SBA resources listed in the report included: SBA Economic Injury Disaster Loans, Debt Relief program, Express Bridge Loans and the Employee Retention Credit.