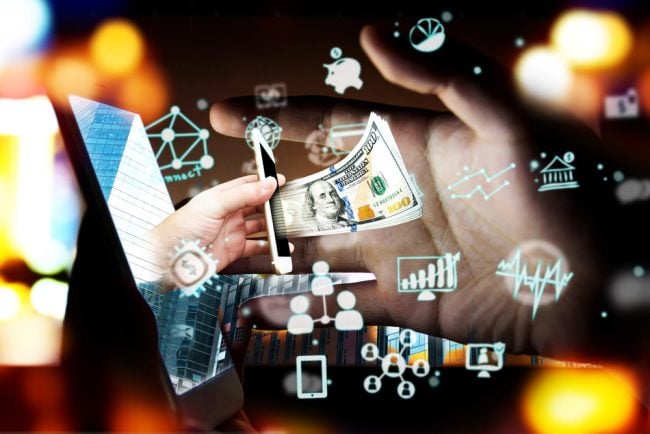 In the wake of the COVID-19 crisis, the Austin, Texas-based financial technology and marketing provider Kasasa developed a four-step online Paycheck Protection Program SBA loan application for credit unions and community banks.
According to the National Federation of Independent Business, the coronavirus outbreak impacted 92% of small businesses so far. To help those affected, an SBA loan that's available through June 30 provides a direct incentive for small businesses to keep their workforce on the payroll during the crisis.
Kasasa created its rapid-launch SBA loan application in response to credit unions' and community banks' need to support small businesses. According to the fintech company, the solution, easily set up on a client's website in three to five business days, collects all required information and documents needed for the SBA stimulus loan, ultimately easing the burden on financial institutions' staff and enabling business owners to apply completely online.
"With all the uncertainty surrounding the pandemic followed by the recent launch of the SBA paycheck protection program, our clients need a quick, simple, secure way to serve the small businesses in their communities," Kasasa Chief Innovation Officer John Waupsh said. "It's never been more important to help local businesses care for their employees. These are critical days, and the window to apply for a PPP SBA loan only lasts through the end of June."
Waupsh continued, "The speed and efficacy with which banks and credit unions must meet the evolving needs of their communities can be overwhelming, but we're doing our best to make it easy for local financial institutions to create and reinforce a strong digital retail presence while we remain separated by social distancing."
The new digital application works with Kasasa FIRSTBranch websites and for those who have their own hosting abilities.
Also, in the wake of the COVID-19 pandemic and economic uncertainty, Kasasa pointed out its free, rewards-based checking and savings accounts are helping credit unions and other community financial institutions support their accountholders with rewards.
Kasasa noted consumers tend to operate in two modes in the wake of the pandemic when it comes to their finances: Ensuring they have access to cash if needed and, simultaneously, spending more time on their digital devices in distraction mode. The Kasasa Tunes checking account offers financial rewards that its research proves consumers want, the company said.
"People need to know that the very financial institutions in their own neighborhoods provide accounts that reward consumers for easy, everyday actions," Gabe Krajicek, CEO of Kasasa, said. "Who would not want a guaranteed $5, $10 or $12 a month in Amazon credits right now? Or iTunes? Or Google Play? It's there for them at local banks and credit unions across the country."
Kasasa accounts provide rewards for millions of customers such as ATM fee refunds, interest, cash back and Amazon, iTunes and Google Play credits.
"In a time where consumers are feeling the economic pressures of the coronavirus outbreak, community financial institutions are poised to help them," Krajicek added. "We created these accounts to allow institutions to help consumers, which is crucial right now. As people are spending more time online, it only follows that they will look for a financial resource that lets them shop and play online without a hit to their budget."
Krajicek said, "Kasasa was created to help community financial institutions to not only survive any economic climate, but to be successful and continue to help their communities."