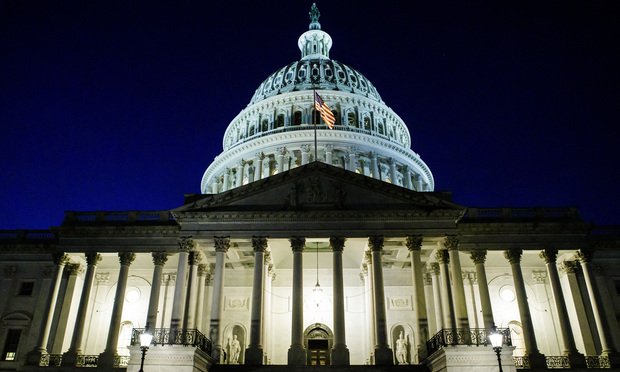 Thirty-four Michigan business groups and financial industry advocates, including the Michigan Credit Union League & Affiliates, pressed the U.S. Congress to move quickly on additional emergency funding for small businesses after the depletion of the original $350 billion loan program.
The Paycheck Protection Program, or PPP, a hallmark of the Trump administration's $2 trillion coronavirus stimulus package, was tapped out by April 16, the business groups said in a letter to members of Michigan's congressional delegation in Washington. The groups, which also included the Michigan Chamber of Commerce and Michigan Bankers Association, said more than 25,000 loans were approved for more than $8.5 billion in the state.
"In just under two weeks, the PPP has provided an economic lifeline to over one million small businesses across the country and has allowed these small businesses to remain viable — and maintain their workforces — during the COVID-19 pandemic," the groups wrote.
"While we understand there are other ideas on the table and a possible 'Phase Four' deal coming together, this matter cannot wait," the business advocates said in their letter. "We urge swift congressional action, including program enhancements and additional funding so the business community and financial institutions can continue to distribute these desperately needed dollars to small businesses, which form the economic core of our communities."
More broadly, Congress has been hearing from credit union trade groups and others about replenishing the Payroll Protection Act program. "Credit unions have been instrumental in getting these needed funds to small businesses around the country over the past few weeks, and it's clear that these funds are providing a needed lifeline to impacted businesses," Jim Nussle, CUNA's president/CEO, said Friday.
As CU Times reported last week, the Trump administration's "Great American Economic Revival Industry Groups" include no credit union representatives.
Michael Fryzel, former chairman of the NCUA, said recently he was disappointed the Trump administration had not included a credit union community representative on the various task forces.
"Once the President announced the formation of task forces to address restarting the economy, there should have been a full court press to make sure credit unions were represented," Fryzel said. "We can only hope it's not too late for that to happen and the credit union trade organizations and NCUA will work to get that done."
Read more: Trump Administration's 17 Economic Recovery Task Forces Have No Credit Union
Credit Unions Say They Can Make Paycheck Protection Loans, but Can't Get Them
Problems Revealed for CUs as Quick Rollout of Paycheck Protection Program Begins
Credit Unions Not Eligible to Receive Paycheck Protection Loans: Hood