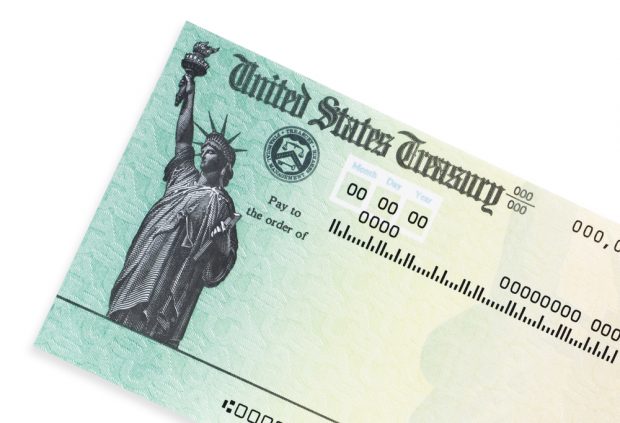 Financial trade groups have asked the Treasury Department to maximize the use of electronic deposit to send taxpayers their coronavirus impact payments — warning the department that sending tens of millions of paper checks could have dire consequences for taxpayers and financial institutions.
"Checks are slow to print and mail, expensive to deliver, prone to being lost, stolen, forged and altered, and have privacy and environmental implications that electronic payments have overcome through American innovation," the groups said in a letter obtained by CU Times.
The letter has not been made public.
Under the coronavirus crisis legislation enacted by Congress and the president, taxpayers who filed their tax returns for 2019 or 2018 will automatically receive an impact payment of up to $1,200 for individuals, or $2,400 for married couples and up to $500 for each qualified child.
Treasury has said it will open a web-based portal for people who have not used direct deposit with the federal government to provide their banking information so they would not have to receive paper checks.
For others, paper checks will be mailed to them. And that worries officials at financial trade groups.
The groups sending the letter were CUNA and NAFCU, as well as the American Bankers Association, the Bank Policy Institute, the Clearing House, the Consumer Bankers Association of America and the National Automated Clearing House Association.
CUNA officials declined to discuss the letter. NAFCU officials said the letter speaks for itself.
"Maximizing the use of electronic methods would guarantee the rapid disbursement of funds in a safe and secure manner," the groups said.
"Tens of millions of visits to branches or bank drive-thrus to deposit checks, particularly when social distancing is the best defense against the spread of coronavirus, is a situation that should be avoided," they continued.
"The unfortunate reality is that the deluge of Treasury checks now expected will quickly become a high-risk fraud control situation – unless we work together to ensure a different outcome," they wrote.
In addition, the groups said, underbanked taxpayers may turn to expensive check cashers or unscrupulous lenders.
And the trade groups said the federal government should provide a safe harbor for financial institutions that take ordinary care in verifying the authenticity of checks.
"Without proper protections and policies in place at Treasury, banks and credit unions will be forced to place holds on access to funds to ensure authenticity," the groups said in their letter.