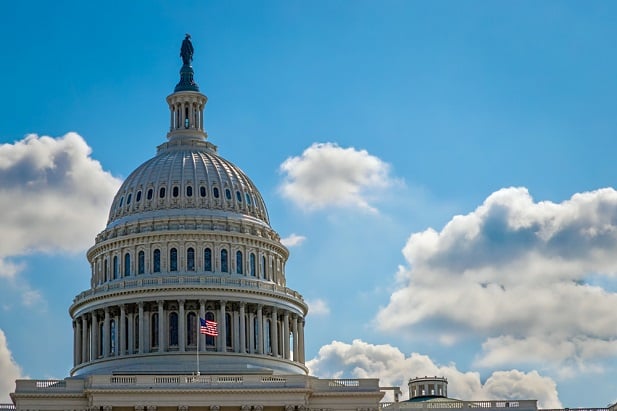 The coronavirus crisis stimulus bill being debated on Capitol Hill would ensure credit union participation in a key loan program, but it would not increase funding for the Community Development Financial Institutions program and only would relax capital requirements for community banks.
The final details of the huge bill being considered by the Senate were still being hammered out, but Banking Chairman Mike Crapo (R-Id.) released several financial services provisions to be included in the measure.
The Senate hoped to vote on the bill later today, but House consideration of the measure remained uncertain. Democratic leaders in that chamber hoped to pass the measure by unanimous consent. If that is not possible, the bill could be delayed.
Among other things, the bill would:
Ensure that credit unions would be able to participate in a Paycheck Protection Program, which would allow financial institutions to make federally guaranteed loans to small businesses. An early draft of the bill included a definition of financial institution that included banks, but not credit unions.
Allow the NCUA to temporarily increase share insurance coverage for non-interest-bearing accounts.
Include credit unions in troubled debt restructuring.
Expand the NCUA's Central Liquidity Facility; it would increase resources available to meet liquidity needs through the facility.
However, the bill decreases the Community Bank Leverage Ratio for qualifying banks from 9% to 8%. The measure does not make a similar change for credit unions.
And the bill does not increase funding for the Community Development Financial Institutions program, a priority for credit union trade groups. House Democrats also have been pushing for a CDFI funding increase.
CUNA Chief Advocacy Officer Ryan Donovan said the trade group will continue to push those two issues.
"It is something that we're going to continue to discuss as Congress puts together future packages, and we have a better understanding of the actual impact of the crisis on credit unions," he said. "Fortunately, credit unions enter this crisis extraordinarily well capitalized."
Donovan said the CDFI program has a great deal of support on Capitol Hill, adding that he is confident the program will be considered for increases in future legislation.
Nonetheless, credit union trade groups said they were pleased with the measure and would continue to press Congress on other issues.
"The concerns addressed in this bill will help enhance consumer access to safe and affordable financial services through a local credit union," CUNA President/CEO Jim Nussle said.
"The CARES Act draft bill includes some relief for credit unions that will provide needed flexibility as the industry proactively works to support our local communities," NAFCU President/CEO B. Dan Berger said. "There is no doubt that other provisions in this legislation will prove difficult for some credit unions to implement, but credit unions will continue to do what they do best: Serve their members."