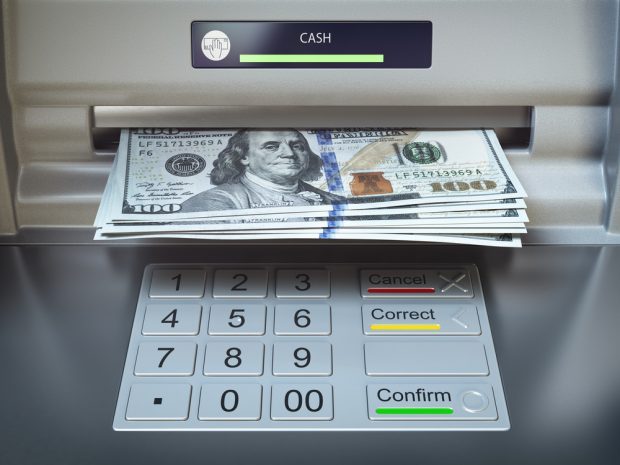 An investment in interactive teller machines (ITMs) is yielding benefits for a Kalamazoo, Mich.-based credit union as drive-thrus become the temporary center of many branch operations around the country.
Consumers Credit Union, which has $1.2 billion in assets and about 100,000 members, added the technology to its drive-thrus in 2019. ITMs are essentially video-conferencing ATMs that can summon a human teller via video to help handle a transaction, as well as complete traditional ATM transactions such as withdraw money.
The credit union's ITMs also print receipts with check images and offer a variety of cash denominations.
"Banks and credit unions have been using drive-thru tubes for over 50 years. Last year, we replaced the dated technology with Interactive Tellers," Consumers President/CEO Kit Snyder said. "These machines serve as 24/7 ATMs and give extended hour access to live tellers from 9 a.m. to 7 p.m. on weekdays and 9 a.m. to 1 p.m. on Saturday."
Like many credit unions, Consumers' branch lobbies are currently open by appointment only, so the ITM technology has become especially valuable at a time when many members want to avoid physical contact.
"We are very pleased that we can continue to serve our 100,000-plus members and protect them and our employees during these challenging times of COVID-19," Snyder added.
ITMs have been slow to catch on among banks and credit unions, according to a recent survey by the Birmingham, Ala.-based consulting firm Bancography. Its survey of 34 banks and 27 credit unions found that just a quarter had implemented ITMs. However, 60% said they had some level of interest in ITMs, ranging from research to firm plans to implement in the next year or two.
The respondents that were already using ITMs said their typical machine costs ranged from $55,000 to $80,000, excluding one-time infrastructure costs that ranged between $250,000 and $500,000, according to the data. On average, the ITM-using institutions used one call center ITM service agent for every 2.4 machines, it also said.
"Although ITMs are no longer novel and every banker can point to some institution in their home market using the technology, overall adaptation in the industry remains cautious. Even as some institutions are enjoying expense savings from ITMs, others remain reticent to test the technology due to implementation costs or technological hurdles," the company said in a survey report. "Still, the sizable proportion of institutions at least researching ITMs suggests the technology will become an increasingly common component in bank delivery networks."