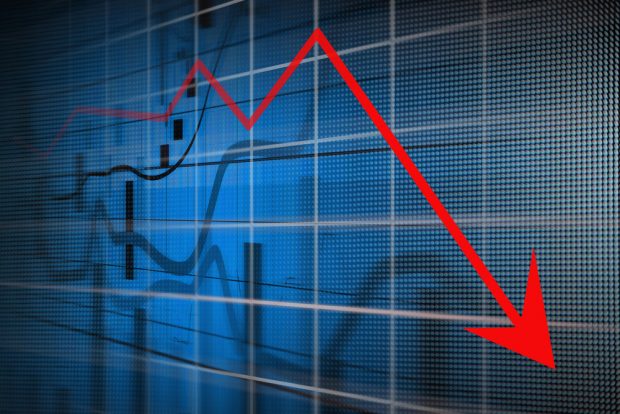 Credit unions will see their slowest loan growth since the Great Recession this year as the pandemic-induced recession batters car sales and keeps many members who have lost income sheltering in their current homes from venturing out to buy new ones, according to a CUNA Mutual Group report released Thursday.
The Madison, Wis., group's monthly Credit Union Trends report covered data for January, which looks quaintly rosy. However, commentary by the group's chief economist Steven Rick painted a darker picture of the toll the recession will take on members and their credit unions.
Rick predicted credit union loans will grow 3% this year, as the economy goes from a 5% annualized drop in real gross domestic product in the first quarter, to a 20% plunge in the current second quarter, followed by a 10% gain for the second half.
Mortgage lending will remain strong, primarily due to the historically low rates keeping the refinancing surge alive, and more homeowners tapping equity to meet cash needs. Home prices and purchases, however, will drop when they meet the reality of unemployment rates that Rick said he expects to hit 6.5% this year and fall to 5% in 2021.
That projection preceded Thursday morning's report from the U.S. Commerce Department that Americans filed 6.6 million first-time unemployment claims last week, up from the record 3.3 million filed in the previous week.
CUNA economist Jordan van Rijn said Thursday the new claims imply the rate will peak somewhere in the 8% to 12% range this year, which means it could surpass the peak jobless rate of 10% in October 2009, four months after the official end of the Great Recession.
Curt Long, chief economist for NAFCU, said the combined 10 million claims is the equivalent of more than 6% of the nation's labor force.
"It will be critical to provide assistance not only to those workers but to their employers, in order to ensure strong labor demand once the worst of the health crisis is past," Long said.
Even before the additional 6.6 million claims were reported, Rick said the jobless rate will take a heavy toll among members, and choke off borrowing for both cars and, eventually, homes.
While the federal government will be providing $500 billion in economic stimulus through relief checks of $1,200 per adult, credit unions will see their savings rise 14% this year "as some credit union members will not immediately spend the relief money."
Fewer will be buying new cars. Last year dealers sold 17 million new cars and light trucks; this year Rick predicted they'll sell 10 million. "The current economic crisis will ensure that this summer will be the weakest in new-auto lending for credit unions in history," he said.
"Expect home prices to fall in 2020 as the unemployment rate surges to over 6% this summer, from the 3.6% unemployment rate in February," he said. "Housing demand will dry up due to the uncertainty gripping the nation. Home foreclosures will also surge as many Americans who lose their job in the next few weeks will not find employment in the future."
Rick said his forecast of 10% GDP growth in the third and fourth quarters assumes the virus peaks by July.
"As economic activity resumes during the second half of 2020, we expect unemployment to fall slightly but remain elevated at 6% before falling further to 5% in 2021 as the recovery extends throughout the economy."
He forecasted credit union loan balances rising 5% in 2021, 7% in 2022 and 8% in 2023.