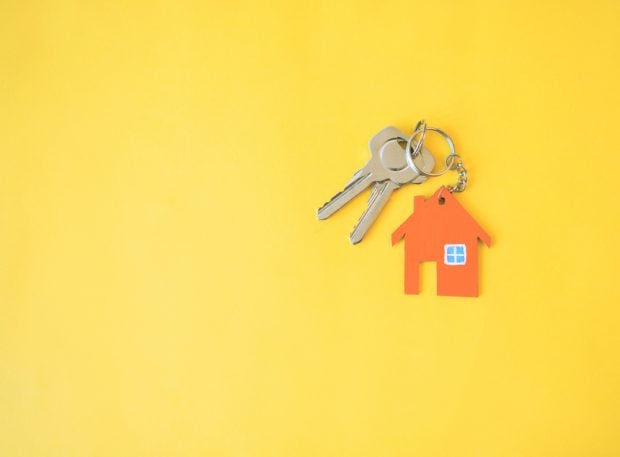 Reports from two trade associations showed that real estate conditions that seemed strong in February are weakening this month as markets, agents and borrowers react to the fast-growing concerns about the coronavirus pandemic.
The National Association of Realtors (NAR) reported Friday that the number of existing homes sold in February was 6.5% higher than January after seasonal adjustments and up 7.2% from February 2019. All regions except the Northeast showed gains.
On Wednesday, the Mortgage Bankers Association reported mortgage activity remained strong through the week ending March 13, a period with record drops in the stock market and the World Health Organization's declaration of the coronavirus as a pandemic.
NAR Chief Economist Lawrence Yun said the gain in existing home sales was the strongest since February 2007, reflecting low mortgage rates and the steady release of pent-up housing demand.
"These figures show that housing was on a positive trajectory, but the coronavirus has undoubtedly slowed buyer traffic and it is difficult to predict what short-term effects the pandemic will have on future sales," Yun said.
NAFCU Chief Economist Curt Long said Thursday that rosier reports from January and February showed home construction was starting to take off, unemployment was low and job creation high.
"Now it's ancient history," he said. "It's all irrelevant now."
Long said he is looking at the housing market for signs of its response to the spread of COVID-19. Even if mortgage rates fall further, will it be enough to support home buying or the surge in refinancings?
"It's hard to say," he said. "I could see the demand for housing drying up due to people's fears about the future. But if you're comfortable buying now, you're probably going to get a better deal than you could have had in recent years."
The MBA's applications index for the week ending March 13 fell to a seasonally adjusted 8.4% from the previous week.
Refinances fell 10% but still represented 74.5% of applications and the index was five times higher than a year earlier. Fixed rate mortgage rates were 3.74% last week, up from 3.47% the previous week, but the Fed's weekend rate cuts will bring rates back down, spurring more refinancing, MBA economist Joel Kan said.
"The savings that households can gain from refinancing will help bolster their own financial circumstances and support the broader economy," Kan said.
The purchase index fell 1% from the previous week, but was 11% higher than a year earlier.
"Looking ahead, a gloomier outlook may cause some prospective homebuyers to delay their home search, even with these lower mortgage rates," Kan said.
Real estate agents are already reporting more gloom, according to the NAR's latest Economic Pulse Flash Survey released Thursday, which asked about the COVID-19 pandemic, stock market declines and mortgage interest rates.
Nearly half of real estate agents interviewed last week said home buyer interest has waned since the coronavirus outbreak, compared with only 16% of agents a week earlier.
"The decline in confidence related to the direction of the economy coupled with the unprecedented measures taken to combat the spread of COVID-19, including major social distancing efforts nationwide, are naturally bringing an abundance of caution among buyers and sellers," Yun said.
Among the NAR agents surveyed this week:
31% said there was a change in the number of homes on the market due to the coronavirus outbreak, up from 13% a week ago.
45% said the stock market correction and lower mortgage rates roughly balanced out, noting no significant change in buyer behavior.
39% reported a change in sellers removing homes from the market, up from 19% a week ago.
60% said home sellers have changed how their home is viewed while it remains on the market, compared with 23% a week earlier.
54% of commercial agents have seen a decline in leasing clients, up from 18% of commercial members a week earlier.
83% of commercial buildings have changed practices, most frequently by providing more hand sanitizer and cleaning more often. Meanwhile they reported more tenants are working remotely.