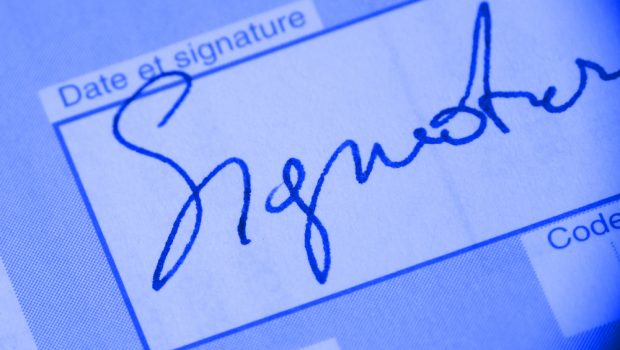 The Middlebury, Vt.-based CUSO eDoc Innovations is providing its e-signing product for free to credit unions until Sept. 30, according to a company announcement.
Credit unions can obtain a subscription to the CUSO's basic-level eDOCSignature package, it said. The package automates and manages paper-based business processes, including form creation to sending documents for electronic signatures on any mobile device.
"Daily habits have rapidly and dramatically shifted in response to COVID-19," eDOC Innovations CEO Mark Fierro said. "This doesn't mean that all transactions will suddenly grind to a halt, however. Credit unions and their members will still need carry out transactions in a quick, efficient and secure manner. As a CUSO with an e-sign solution, eDOC wants to help these credit unions safely facilitate transactions from any remote location where members can access their email."
The CUSO said its team will expedite installations on a first-come, first-served basis and will offer daily webinar training. On Oct. 1, it will work with credit unions to switch them to paid subscriptions.
At least one other industry vendor has begun offering some services to credit unions for free.
The Sandy, Utah-based POPi/o, in partnership with CUNA Strategic Services, said it is providing a limited number of free video seat licenses to help credit unions maintain their business continuity. The company's products facilitate mobile video banking and chat, including in-video transactions, document approvals and applications, secure document exchanges, consultations, account management and other services.