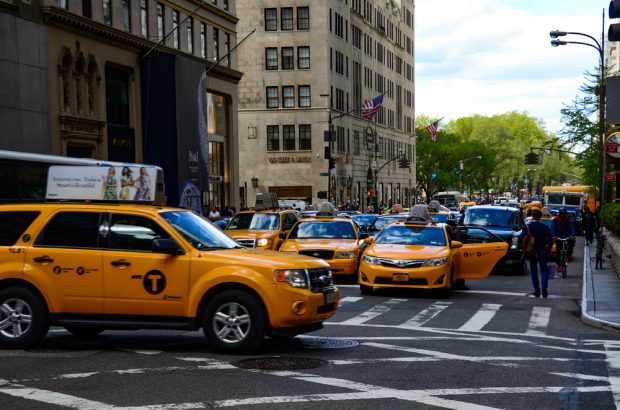 In an effort to ease the financial burden taxi drivers face in the coronavirus crisis, Marblegate Asset Management, the private equity fund that purchased taxi medallion loans from the NCUA, has announced a 30-day loan payment holiday for drivers with loans it holds.
During the 30-day payment holiday, owner-drivers will not have to make any payments toward their medallion loans.
"This action will help owner-drivers manage their medallion loans, get connected to the resources they need, and keep their cars on the road during this challenging period," the private equity fund said in a statement.
"We will continue to consider measures to ease the burden on owner-drivers and their families during this emergency," Marblegate said.
Marblegate said it has been in contact with other groups, including the New York Taxi Workers Alliance, about other ways to help drivers.
Marblegate purchased thousands of taxi loans from the NCUA, which held the loans as a result of the failure of credit unions that had made large numbers of taxi medallion loans.
As the value of those loans plunged, drivers were not able to repay their loans.
New York City officials had urged the agency to hold off the sale of the loans so they could attempt to raise the funds needed to purchase loans so that drivers would be able to repay the loans at reasonable terms.
The NCUA repeatedly has refused to provide details about the sale of the loans, directing those interested to file Freedom of Information Act requests. CU Times has filed such a request and it is pending at the agency.
It once again appears that someone has a sense of humor at the hedge fund.
Marblegate previously purchased loans using a straw purchaser identified as Nardo Acquisitions.
In its announcement this week, Marblegate identified DePalma Acquisitions as one of its companies. For those unfamiliar with the 1970s-80s TV series, Taxi, Elaine Nardo was a taxi driver played by Marilu Henner. And Louie DePalma was the taxi dispatcher played by Danny DeVito.