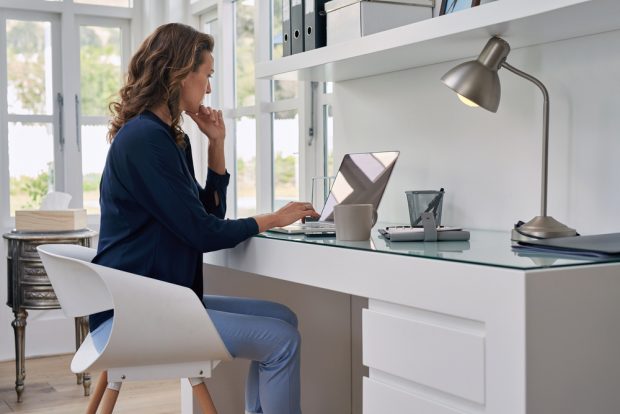 I became a remote, independent worker in 2010, before it was considered cool. I worked from home, juggling three to four freelance writing jobs at a time, and made three out-of-state moves in three years without having to give up most of those gigs. My lifestyle provoked comments from others such as, "You're like a butterfly!" "It must be really hard to make friends," and even, "Are you running from the law?"
Now, there's an official name for the lifestyle – digital nomad, which essentially means someone who can work online from any geographical location, and takes advantage of their location-independent status by traveling frequently and experimenting with life in different locales. There are nearly 2.5 million "digital nomad" hashtags on Instagram, and a Reddit thread of the same name has over 436,000 members. And, services like Airbnb and ride-sharing apps make it possible to live in a new city temporarily without worrying about apartment leases, moving companies and cross-country road trips.
Of course, many professional fields require their workers to bring their actual bodies onsite, such as education and health care. And human contact is important at credit unions, too – CU Times research and interviews have reiterated the value of face-to-face member service in branches, and groups of CU decision-makers, like boards and executive teams, may not accomplish much if they never meet in the flesh.
Many back-office roles are very conducive to remote work, however, and some credit unions are catching on to the growing trend by hiring remote employees. A quick Google search of "remote credit union jobs" returned postings such as mortgage loan officer at First Tech Federal Credit Union, manager of learning and development at Boeing Employees' Credit Union, and technical solutions architect at Ascend Federal Credit Union.
It's critical for credit unions to embrace the shift that's occurring away from the traditional, 9-to-5 office routine in order to become workplaces of choice for talented candidates as well as financial institutions of choice for potential members. If you're not convinced this shift is really happening, here's some evidence:
Upwork's recently-released "Future Workforce Report," based on a survey of over 1,000 workforce hiring decision-makers, said 73% of all teams will have remote workers by 2028.
The 2019 "State of Remote Work" report from Buffer declared that "remote work is not a trend – it's here to stay." Ninety-nine percent of survey respondents (nearly 2,500 remote workers) said they would like to work remotely at least some of the time for the rest of their careers. Additionally, 91% of respondents who are business owners said they always intended to support remote work – up from 88% in last year's report.
The Buffer report also revealed the top benefits of working remotely, including a flexible schedule, which 40% of survey respondents listed as the top benefit, and working from any location, which 30% ranked as No. 1. The chance to travel is favored by many remote workers as well, with 44% of respondents stating they travel while working between one week and one month per year.
Employers who are fearful a remote workforce might mean a disengaged workforce can take comfort in these findings from a recent Gallup report: Employees who work remotely 60% to 80% of the time are the most engaged. That same group of employees is 31% more likely to make more progress during the day than those who work remotely just 40% to 60% of the time.
If hiring remote team members is not an option for your credit union, it's still worth taking a look at how you can better serve a significant portion of the remote workforce – independent workers, or those who make a living through freelancing, contract employment, solo entrepreneurship or gigs, who often struggle with income inconsistency and/or a lack of employer benefits. And now there's a specific example of how a CU approached catering to these workers to draw inspiration from, thanks to a new Filene Research Institute report, "Meeting the Needs of Independent Workers at Vancity Credit Union."
The report, which noted over 30% of the North American workforce is independent, described how Vancity (based in Vancouver, British Columbia, Canada) found success with two pilot programs designed to address independent workers' two biggest pain points: Inconsistent income and lack of health care. These workers are likely to turn to personal sources of borrowing over business loans, and even resort to payday loans if a client payment is late or never comes, leaving CUs with the opportunity to provide them with small business loans or lower-cost, short-term loans, according to the report. In addition to missing out on health care benefits, they often fall short on retirement planning, the report added.
Vancity partnered with a fintech, JUDI.AI, to create a white label lending platform that analyzes thousands of data points aside from an applicant's credit score, making it easier for independent workers to obtain loans to increase their cash flow and bridge the gap between payments. In the first year of the pilot, Vancity processed 203 loan applications and approved 100 loans, none of which have resulted in default or delinquency as of February 2019. The credit union also reported 37% growth in its small business loan portfolio.
For the health care pilot, Vancity partnered with a local not-for-profit health benefits insurance provider, Pacific Blue Cross, to develop a new health benefits plan exclusively for Vancity members who are independent workers. The two organizations designed the plan together, but per Canadian regulations, it was sold and administered only through Pacific Blue Cross. Results of the second pilot were positive as well: It allowed the credit union to recruit new members, helped close the gap for independent workers without health insurance, and also led to a new income stream for Vancity.
As consumers' lifestyles and approaches to their work and career paths evolve, so too must the credit unions that serve or employ them. The growing movement of remote and independent workers represents a key demographic that deserves attention, but it also represents just one of many emerging markets with a unique set of needs – and when a credit union sets out to address those needs, the payoff can be seen in its own bottom line.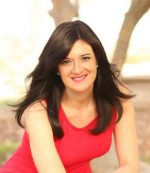 Natasha Chilingerian is managing editor for CU Times. She can be reached at nchilingerian@cutimes.com.