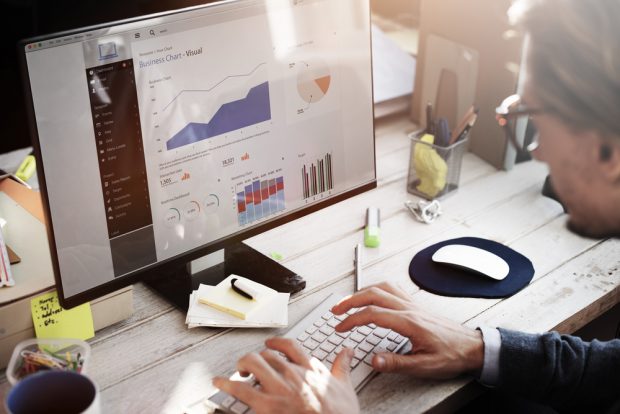 Artificial intelligence and data are a big part of many credit unions' strategies. However, should there also be deliberations centering on ethical conduct, integrity and professionalism for operations research and analytics?
Data analytics is a swiftly developing indispensable instrument in many industries and organizational areas. These include government, business, and those working directly in professional roles involving quantitative decision-making. Credit unions, for example, can gain member knowledge and boost their experience by offering innovative and personalized products and services based on quantitative analysis and decision-making.
However, controversies surrounding the inappropriate use of data and headline-making reports of computer breaches have contributed to the need to recognize and consider the ethical consequences of reckless or negligent data management.
"Even without negligence, the aggregation that is possible, and the ability to re-identify individuals from their data that has been anonymized, creates issues," Scott Nestler, CAP, professor at the Department of IT, Analytics, & Operations, Mendoza College of Business, University of Notre Dame, said.
Catonsville, Md.-based leadership group the Institute for Operations Research and the Management Sciences (formed in 1995 following a merger between the Operations Research Society of America and The Institute of Management Sciences) promotes best practices, and advances in operations research, management science, and analytics to improve operational processes, decision-making, and outcomes.
INFORMS, with over 12,500 members globally, also provides Certified Analytics Professional credentials, and developed a code of ethics and guidelines for professionals in operations research and analytics.
Nestler, an active participant and evangelist in the development of both the CAP Code of Ethics and INFORMS Ethics Guidelines, shared his perspective. "From the corporate leaders, the business leaders, the credit union leaders, who are setting the mission, vision, and the identity for their organizations, down to the people building the models to predict something with the highest degree of accuracy, all of them need to consider ethical implications of their decisions." Nestler explained.
Read more about INFORMS ethical guidelines in the May 15 issue of CU Times.