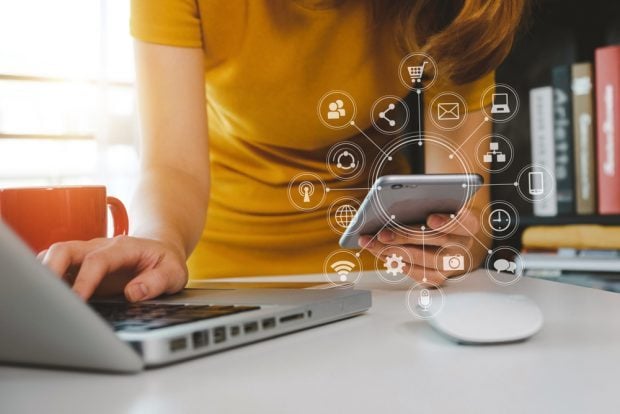 Despite half of businesses globally reporting an increase in fraud budgets, 55% confirmed an increase in online fraud related losses. One silver lining: consumers becoming more comfortable with sophisticated security measures.
Those are some of the findings from Experian's "2019 Global Identity & Fraud Report," which also revealed concern for fraud and increased fraud losses are highest among businesses in the U.S. The greatest number of consumers who already have experienced a fraudulent event online are also in the U.S. To develop the analysis, Experian – based in Dublin. Ireland, with U.S. headquarters in Costa Mesa, Calif. – interviewed more than 10,000 consumers and more than 1,000 businesses across 21 countries around the world.
The report noted with the upsurge in the volume of compromised identity records and security credentials, businesses must leverage advanced data and technology that goes beyond the overreliance on basic identity information. Nevertheless passwords, PIN codes and security questions survive as the most widely used authentication measures, followed by document verification, physical biometrics and CAPTCHA.
Financial institutions and insurance companies are the organizations trusted most by consumers across most regions. Online retail sites and social media sites trail considerably on trust.
Chris Ryan, Experian's senior fraud solutions consultant, pointed out in many cases the organizations incurring the expenditure are not really 100% sure they understand the problems they are chasing. Consequently, many are not be yielding the expected results from their investment.
Experian, found that 74% of consumers see security as the most important element of their online experience, followed by convenience. While businesses often invested in one at the expense of the other, consumers across the globe expect both. So much so that 70% of them are willing to share more personal data with the organizations they interact with online, particularly when they see a benefit such as greater online security and convenience.
"Consumers are more willing to provide additional data and additional engagement to ensure their online security," Ryan said. He explained this is opening the door to greater fraud reduction since the consumer has indicated all these advanced technologies, including biometrics, are on the table to help drive losses lower. "The real revelation in the study was that historically, especially in the United States, we've all looked at security and convenience as being diametrically opposed."
What Experian deduced from its latest research is consumers are actually valuing security at a much higher level. "As they bend to meet us in the middle, convenience and security aren't as opposed as we thought.," Ryan said.
Because identity theft, and its evil cousin, account takeover, represent growing threats, the notion that security and convenience can coexist also presents some opportunities, especially for credit unions to establish identifies at the start of the member lifecycle.
Ryan maintained, "I'm thinking of the 11,000 people who turn 18 years old today who don't have traditional credit." While they might have difficulty getting access to loan products through banks that are more heavily credit focus, credit unions can verify and authenticate that person's identity, and establish that trust and confidence the person is who they say they are, first. "I see the opportunity to for credit unions to better nurture that individual along a path that brings them into other credit union products and services. To make sure he's a real person even though he doesn't meet credit criteria today."
The Experian report also found 90% of consumers are aware that businesses are collecting, storing and using their personal information. Many businesses are proactively sharing with customers how they use their personal information. The report found that nearly 80% of consumers said the more transparent a business is about the use of their information, the greater trust they have in that business. Fifty-six percent of businesses plan to invest more in transparency. The U.S. has invested the most when it comes to transparency initiatives in the past 12 months.