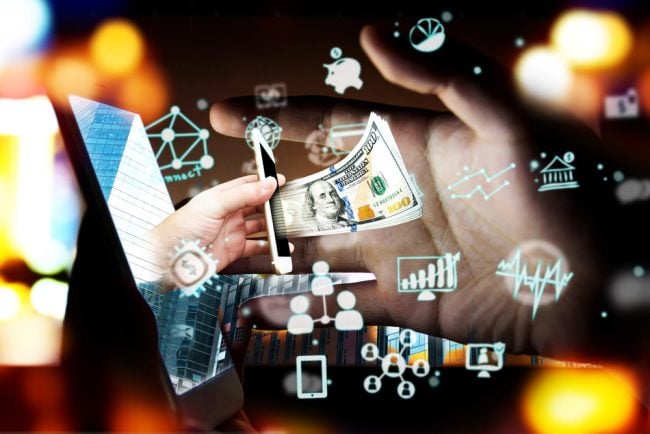 Showing members the money, and closing and collecting loans, are critical components of credit union strategies. And Temenos' digital environment is helping credit unions achieve those goals by providing a holistic member view from origination to distressed asset management.
Three credit unions – Maps Credit Union ($775 million, Salem, Ore.), Hudson Heritage Federal Credit Union ($403 million, Middletown, N.Y.) and Guardian Credit Union ($511 million, Montgomery, Ala.) – recently expanded its existing relationships with the Geneva, Switzerland-based Temenos, which has its U.S. headquarters in Malvern, Pa., to include additional modules of the Temenos Lifecycle Management Suite.
The LMS, which according to the financial technology company is used by more 600 credit unions and banks, is comprised of software modules containing business-specific functionality designed to streamline operations in account and loan origination, service, collection and recovery. All modules are available individually or as a complete set of packaged products.
In January 2019, Avoka, a Temenos company and SaaS digital customer journey provider, announced the launch of Workspaces, a new a digital review and approval workspace module for retail banking and credit union staff, built to support resolution and customer service for account opening and onboarding. Temenos acquired Avoka in December 2018.
Maps added Temenos Origination for lending and account opening to its existing collections relationship to support its goals of increasing membership, providing a superior experience, increasing onboarding efficiency and improving the loan decisioning process.
Toni Silbernagel, SVP of lending for Maps, stated, "Our goal is to help members navigate life's great adventure at every stage, and to do that we needed to revamp the technology that on boards our members, and ensure that we provide a seamless experience whether in-person or online." He explained LMS provides a full picture of accountholders across the collections and lending departments, and optimizes front-end features for a user-friendly application experience. "This will improve our ability to serve our more than 64,000 members, and to continue to grow and contribute to the community."
Hudson Heritage went live with Temenos Origination for lending in November 2018. The credit union recently signed for Temenos Origination for account opening, and added mobile and online onboarding features in order to deliver a unified experience for its 40,000 members. Michael J. Ciriello, president/CEO for Hudson Heritage, commented, "We are committed to helping our members get where they want to go, which means we are constantly looking to improve and deliver a highly accessible and intuitive experience as new needs arise." He added the platform approach will also generate efficiencies, and enable the credit union staff to provide a "consistent, best-in-class experience tailored to member needs."
Guardian signed for Temenos Origination for lending and account opening in 2018; the credit union just added the Temenos Collection module as well. Joe Robison, CPA, vice president of lending for Guardian, held, "With an increase in loans naturally comes an increase in delinquencies. We expanded our use of the platform to include the Temenos Collection module to manage our activities across departments, and ensure that our staff are equipped to serve our members no matter what their need."
For Larry Edgar-Smith, SVP, business solutions and product strategy for Temenos, said a digital-first story should be followed. "You have to do digital for the customer base to start and complete applications or other activities," he said, adding, "The whole idea of channel migration and the ability for us to make it frictionless for customers makes us feel good because that's what we've always done."
Another financial institution, the $2.4 billion, Austin, Texas-based University Federal Credit Union, has been a Temenos customer since 2006 when it started using LMS' collections module. UFCU added the Loan Origination module in 2012 on the same platform. The Texas credit union has consistently been progressive in its use of technology, and embraced the extensibility of the LMS, allowing UFCU to optimize the efficiency and scale of its origination and collection activities, according to Temenos.
UFCU believed in giving its business unit the power to make decisions, and keeping it separate from the IT division. The Temenos platform provided the intelligent "decentralization" that it needed in order to do that.
The flexibility and configurability of the LMS allows those who work in collections or origination day in and day out to not be dependent on a centralized or specialized IT department to set up or maintain the system. The power of tailoring the system to the needs of the business is in the hands of those who have first-hand experience and understanding of the organization's business needs and strategy.
Venessa Peters, who heads up the collection department at UFCU, pointed out Temenos' help is creating a foundation where the credit union can start using more digital assistance or even use data analytics to help it move into the future and improve its level of sophistication. "Within the credit union we can have information to better serve our members. We'll have a better member experience, so we can stop relying on ad hoc kind of manual processes and really make our process leaner, more efficient and touch a broader market."
That leaner loan process already helped credit union members during an area disaster. Kris Frantzen, senior product manager for Temenos, described how UFCU conceived, implemented and tested a relief loan to members within hours in the aftermath of Hurricane Harvey in August 2017. "Temenos is proud that the Lifecycle Management Suite Loan Origination module is robust and flexible enough to support the speed-to-market of new products and streamlined processes our customers require."
Edgar-Smith pointed out its customers fall in the trailblazing category, so when the introduction of artificial intelligence comes to Temenos' products and services, those clients will be at the forefront. "As AI becomes more applicable, you'll see us put in more and more functionality in there for the early adopters and then later through standard functionality."
Peters added, "There's a lot of opportunity to use data analytics in anticipation of how that can contribute to the artificial intelligence."
When asked if digital consumers driving change, Frantzen answered, "Absolutely. Customers engaging with other fintech solutions is really the driving force behind all of this. It's gone from a fear of fintech to looking for opportunities to partner with [tech firms] to help drive solutions forward." He noted Temenos could take advantage of that with its open flexible system. "The term that we use is future ready. We want to have this system in place that allows us to take advantage of [fintech opportunities] as we move forward."
Peters noted, "We use Temenos to help with underwriting and we do offer a better or enhanced digital experience to support those individuals who want to submit those applications online." She added, "Especially in this market where technology is one of the biggest employers, where there are lots of young folks and professionals, digital services help facilitate their financing needs."
Peters confirmed that UFCU's members have influenced the way the credit union designed its interactive financial services, even at branches. "We need to be competitive with the other financial institutions or banks, and have an increased level of sophistication when it comes to technology. With the growth of the employment opportunities here in Austin, we have a big group of professionals who are definitely up on the latest technology."
Peters said UFCU really wanted the opportunity to offer financial relief when it is appropriate to positively affect those members in their community. "That's how we want to stay relevant. It is important to our organization to maintain that presence in the community. Part of that is recognizing that of the vast majority in our community want this technology and want to access their information quickly and get services quickly."