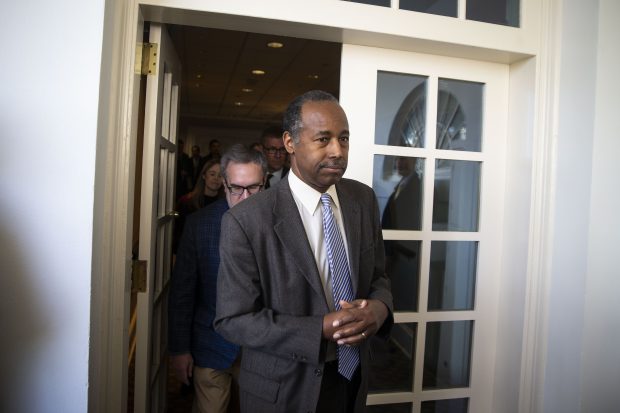 The Trump administration agreed to delay a crackdown on national mortgage down-payment assistance programs after a company subject to the restriction sued to block the government.
CBC Mortgage Agency said the U.S. Department of Housing and Urban Development's action "effectively outlaws" its business, called the Chenoa Fund, one of the largest down-payment assistance programs in the country.
A Utah mortgage entrepreneur, Richard Ferguson, operated the Chenoa Fund on behalf of Utah's Cedar Band of the Paiutes, a Native American tribe. It provides down payment assistance on about $100 million a month of Federal Housing Administration-backed home loans.
HUD says the delay will allow time for government entities to prepare for the new guideline, which were published on its website late last week. It targets providers of money for borrowers who can't afford the 3.5% down payment typically required on Federal Housing Administration loans.
Such help — from government agencies and families — enables 4 in 10 FHA loans. Those borrowers become delinquent at higher rates than those putting up their own cash, increasing risks for the government's almost $1.3 trillion portfolio of insured mortgages.
CBC Mortgage Agency claims in a lawsuit filed in U.S. District Court in Utah, that HUD's letter was issued without explanation or a chance for response, depriving it of due process rights. It also says the notice effectively destroyed its business because lenders immediately pulled out. The suit called the letter "a radical shift in policy" that discriminated against Native Americans, who were relying on the proceeds to fund the Band's governmental functions.
While many cities, counties and state housing finance agencies also provide similar help, they typically limit the loans to local residents, while CBC operates nationally. HUD said government agencies must document that they are helping borrowers buy property only within their jurisdictions. Tribal governments, it said, may only offer assistance to members living on tribal land or elsewhere.