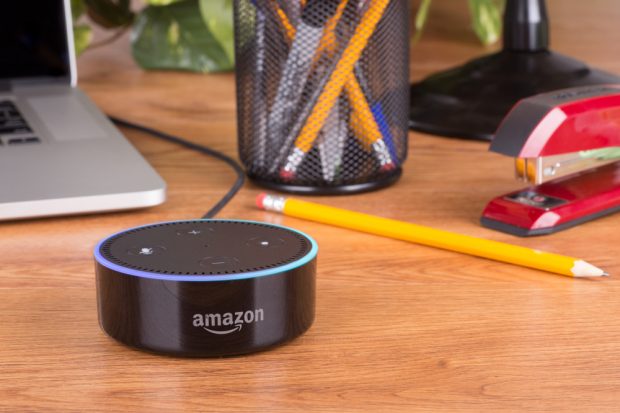 Consumers are excited about the prospect of using voice assistants to pay for things, but worries about security are stopping most of them from actually following through on it, according to new research from payments technology company Transaction Network Services.
The company's survey of 1,046 UK adults, 1,050 U.S. adults and 1,022 Australian adults found that 26% of people who own a voice assistant have used it to make a payment, but 74% said security concerns are preventing them from actually doing so.
"Our survey clearly shows that consumers are buying into the latest payment technology as adoption figures are high, especially among millennials and Generation Z, but the number reporting security fears is a concern," TNS Chief Product Officer Bill Versen said.
More women than men had security concerns they said would stop them from making a payment via a voice assistant (76% versus 71%), it added.
Over half of the respondents (53%) said they had made at least one payment with a smartphone or tablet in the previous month.
The study also found that 57% would be willing to make a payment via a connected car if they owned one, and 45% would pay for groceries via a wi-fi refrigerator touchscreen.
"It would be reasonable to expect that adoption figures will rise for connected cars as they become widely available and consumers recognize the benefits of these new capabilities," the study said. "Paying for fuel and/or parking via these cashless in-car payment systems could become the norm offering consumers a simple, seamless payment experience even if they've left home without their wallet."
That's not surprising considering that 64% of the respondents said they felt that making payments via wi-fi-enabled devices made life easier.
"Around two-thirds of those surveyed, 66%, confirmed they are always looking to use the fastest or most convenient payment option as long as it is secure, with Americans being the most motivated by this," TNS reported.
Other findings in the study included:
32% of men said they used a voice assistant to make a payment, versus just 18% of women.
More than a third of respondents age 25 to 44 said they have used a voice assistant to make a payment, but only 5% of those 55-64 had.
61% of men and 53% of women said they were willing to make payments via car dashboard.
70% of American respondents said they were always looking for the fastest or most convenient payment option, compared to 67% of Australians and 61% of those in the UK.