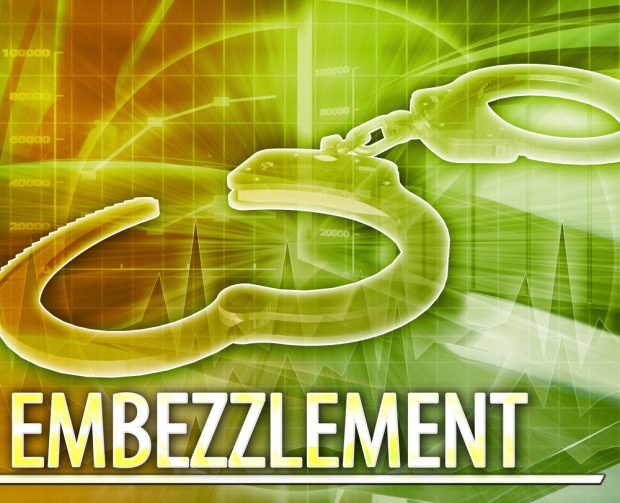 A federal judge sentenced a former Oklahoma credit union CEO to probation Monday after claiming she made more than $500,000 in unauthorized loans to needy members, believing they would pay the money back.
U.S. District Court Judge Ronald A. White ordered Carol Lynn Been, the 28-year CEO of the merged Oklahoma State University Institute of Technology Federal Credit Union in Okmulgee, to pay restitution of $567,774. Court documents show, however, that auditors identified an additional $314,664 in loans that were questionable and will likely never be recovered.
Last September, Been pleaded guilty to a felony count of credit union theft and embezzlement.
Federal sentencing guidelines recommended that Been receive a prison sentence of five to six years, which was supported by federal prosecutors. However, Judge White's "statement of reasons" document on why he departed from the federal guidelines was restricted and not publicly available online.
Been's lawyer, Assistant Federal Public Defender William Patrick Widell, requested probation for the former CEO in part because, as Widell wrote in court papers, "She didn't steal the credit union's money, she made loans without authorization to people she believed were in need, and she believed that they would pay the money back. Carol committed a crime, but it was motivated by compassion rather than greed. She didn't take a penny of the credit union's money for herself."
According to court documents, Been was paid about $30,000 annually with no benefits and no retirement plan. To make ends meet, she worked second jobs, lived in a home valued at about $40,000 and had two 20-year-old cars that have been since repossessed.
Widell also argued incarcerating Been would create a "real, substantial, direct and specific loss of essential care-taking support to her husband," who has serious chronic health conditions.
Federal prosecutors argued for Been's imprisonment because it would reflect the seriousness of the crime, promote respect for the law and provide just punishment. Not imposing a prison sentence would send the wrong message to Been and the public, prosecutors said.
"The defendant was not just a bank teller —- she was the head of the OSU-IT Federal Credit Union," prosecutors wrote in court documents. "She was entrusted to maintain the individual savings that were placed in her institution by depositors. She violated that trust by giving hundreds of thousands of dollars to her friends and family."
An audit report showed that Been made unrecoverable loans to her mother, her sister, her best friend's husband and her husband.
What's more, from the time she began her fraud in 2014 to her termination in June 2017, Been deceived auditors by developing a sophisticated scheme utilizing false certificates of deposits with distant financial institutions that purported to show the reserves necessary to retain the credit union's solvency, prosecutors said.
Because of her embezzlement, the $3.9 million, 661-member OSU-IT Federal Credit Union fell into poor financial condition with a net income loss of $536,947 in June 2017, according to NUCA financial performance reports. Later that summer, the credit union merged with the $86 million First Family Federal Credit Union in Henryetta last September.