The world of mobile banking apps was abuzz in 2017. Here are a few of the year's biggest stories in mobile banking apps, plus some predictions from the experts about what 2018 has in store.
5. Elbowing In
Many in the credit union world took major steps to build a bigger presence in the mobile banking app market in 2017. CO-OP Financial Services launched an app that allows users to find and request ride shares to a CO-OP ATM. A branch of CUNA Mutual Group put millions into a fintech that helps members get loans online or via mobile. CU Solutions Group put big money into the cloud. Other mobile-only fintechs applied for bank charters. Research found 6,000 mobile banking apps existed in 2017. NCR was a dominant force.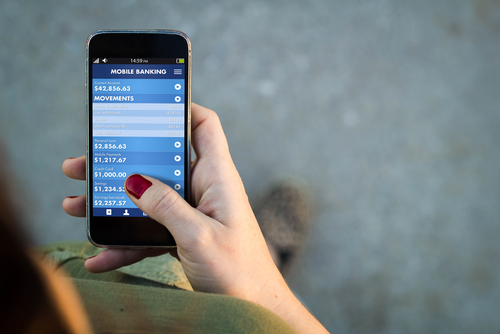 4. Dialing for Demographics
Mobile banking became a priority for virtually all credit union members in 2017, and a study showed credit unions were better than banks at turning registered digital sign-ups into active end-users. However, millennials were still tough nuts to crack. Studies in 2017 showed that millennials use mobile banking more often than other generations, but more than half have no qualms about switching financial institutions to get access to a better banking app.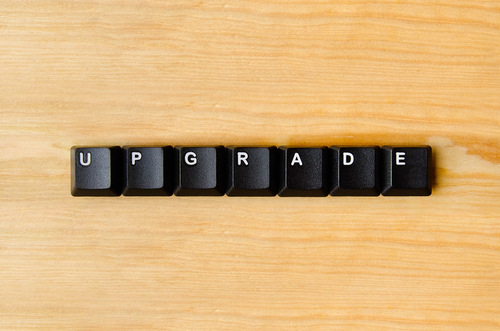 3. Keeping Up With the Joneses
There was a lot of technological catching up to do in 2017, and the credit union industry had its mobile work cut out for it. CO-OP Financial Services did a major upgrade. Credit unions that were early adopters of Apple Pay saw their contracts come up for renewal. Many financial institutions, however, abandoned mobile apps due to poor performance. One company even launched an app for apps.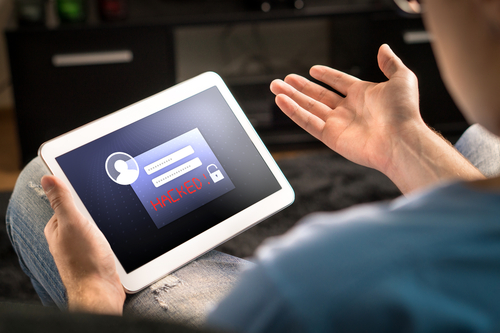 2. Fraud
Mobile vulnerability was on everyone's mind in 2017. One of the biggest themes of the year was authentication and fraud risk reduction, which helped pave the way for a booming biometrics market. Members were anxious for biometrics this year – so much so that they're starting to shun mobile banking apps that don't have it.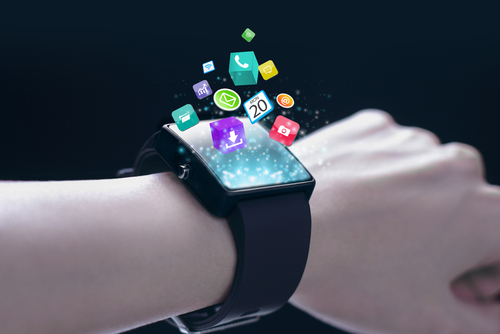 1. Phone? What Phone?
In 2017, the nexus between mobile apps and contactless payments grew. But the year was also a time to question whether phones will be the only mobile banking devices. Car dealers revved up in-car "pays," and the wristband/smartwatch market also took steps toward offering mobile banking features.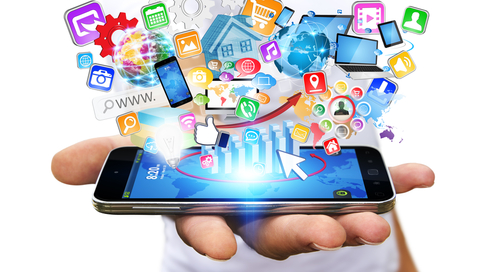 What Will 2018 Bring?
Here's what some mobile banking experts think could happen in the credit union world this year.
Mobile-Only Ubiquity
Vanita Pandey, who is vice president of product marketing at digital identity company ThreatMetrix, said more people will abandon desktop banking this year and use only their smartphones or other mobile devices. That could be an engagement opportunity, she noted.
"People who log into mobile log in three times more than consumers that log in from a desktop, and maybe the people who log in from the desktop log in several times more than somebody who goes to the bank," she said. "That is something that blows my mind."
Zelle Boom
This year is the year Zelle Network will become a major player in P2P, according to Malauzai Founder and Chief Product Officer Robb Gaynor. In 2017, Zelle, which is owned by a consortium of banks, released a stand-alone mobile app that allows almost anyone with an account-issued debit card to send money in real-time.
"The first thing that everybody talks about – and it actually is happening – is Zelle for community financial institutions. By the end of this year, we'll have a bunch," he said. "Is that earth-shattering news? Well, it is for the community institutions because they've been kind of been shut out."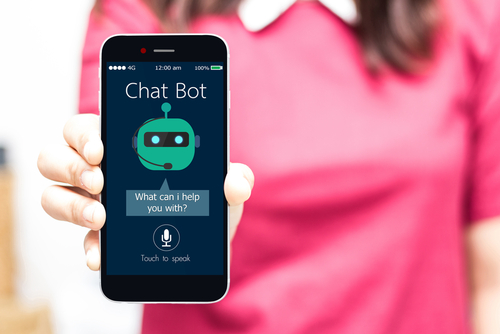 More Features, More Members
Some features will be especially hot in mobile banking apps in 2018.
Lance Noggle, who is senior director of advocacy for payments and cybersecurity and senior counsel at CUNA, said he's hearing a lot of chatter about chatbots.
"I know some of the larger banks have started rolling those out, but I think credit unions will start using those as well," he said.
Gaynor said card controls will also appear in more credit union mobile banking apps this year. About 7% to 10% of credit unions offer it today, he said. "That's pretty low – it should be much higher. Card controls, everybody's offering it now. It's easy to do, everybody should have it. It drives usage," he added.
For Pandey, the bottom line is that mobile app features will become a bigger determinant of whether members join and stay in 2018.
"From a credit union side, I think they will start delivering all of these services to the users and the adoption will start from them," Pandey said. "I don't know if you'll see a lot of remote deposit capture happening on the mobile app for credit unions as yet, not as high as what you see from the banks, but I think it will start following that pattern. There is a lot of catching up that is happening, but I think that the catching up half will be much more accelerated because the technology is very sophisticated."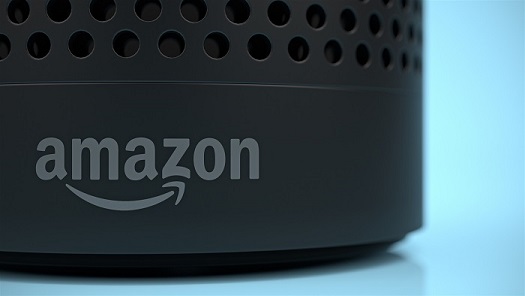 Voice Gets Vocal
One of this year's biggest trends in mobile banking apps actually isn't that mobile – in fact, it might just sit on a shelf at home.
Digital voice assistant devices such as Amazon's Alexa and Google Home are gaining traction, and developers will continue inventing new ways to use them in 2018 – especially given the security potential of voice authentication.
"I think what they can do in the banking space is pretty limited now, maybe limited to giving balances and things like that," Noggle said. "But I would think [we'll start] seeing what Amazon and Google want to do with these and how they open their APIs up to other people. Then we'll see more functionality in the banking space with those."
The effect is cumulative, Gaynor pointed out.
"Voice won't replace, voice will complement apps and the internet. Just like mobile complements, none of them replace," he explained. "This year, you're going to hear a lot more about it. Maybe three to five years – then voice is going to be everywhere."