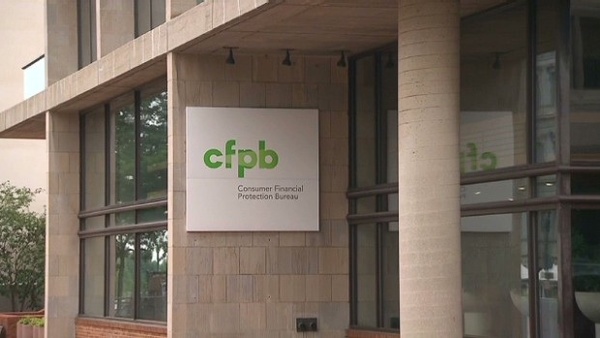 The primary sponsors of the Dodd-Frank Act said Thursday that President Trump did not have the power to appoint an interim CFPB director—making the appointment of Mick Mulvaney illegal.
"He cannot simply appoint someone to run the agency" until someone is nominated on a permanent basis, former Rep. Barney Frank (D-Mass.) told reporters.
Frank and former Sen. Christopher Dodd (D-Conn.) said that Dodd-Frank established a process for the selection of an interim director. The law, they said, authorizes the agency director to appoint an interim director when the director is not available.
They said that when Director Richard Cordray left office, his deputy, Leandra English, should have taken over the agency.
Instead, President Trump, using the Federal Vacancies Act, appointed OMB Director Mulvaney as interim director.
That president did not have that power, they said.
"We rejected the Vacancies Act," Frank said.
Dodd agreed. "We had the option of keeping the Vacancies Act," he said.
He added, "Our fear was that an agency would be politicized."
English sued the administration this week.
U.S. District Judge Timothy Kelly earlier this week refused to issue a temporary restraining order keeping Mulvaney from taking office, but stressed that he was not deciding the case on its merits.
He said he still could issue an injunction keeping Mulvaney from taking office.
During a conference call with reporters, Rep. Maxine Waters (D-Calif.) stressed that the legal case is far from over.
The high-stakes battle pits supporters of aggressive enforcement, such as English, against the Trump Administration, which is pushing for a looser regulatory regime.
As Mulvaney took office, he imposed a 30-day regulatory freeze at the agency—a move that was praised by credit union trade groups.
"As long as Mick Mulvaney is director, the agency will do next to nothing," Frank said, adding that "he's there to shut the agency down."
At the news conference, which was organized by the group the Progressive Change Institute, Dodd and Frank said that the CFPB agency remains popular and that Trump is likely to nominate someone who will not be able to be confirmed by the Senate.
Meanwhile, nine Republican senators, led by Sen. Ben Sasse (R-Neb.) have sent Mulvaney a letter saying they would try to block any new rules from going into effect if English prevails in her suit.
The senators said that English would have unconstitutional power since she would not be answerable to president.
The senators called the lawsuit an "outrageous attempt to subvert your appointment."