When I was 15 years old I started jumping off bridges. These weren't measly little bridges, these were skin bruising bridges, quite literally. I wouldn't recommend it. But the truth is, I had (and still have) a fear of heights, and I was dead set on proving to myself that I could do it. I've always had an interesting sense of adventure with generous dashes of naivety and stupidity – my mom and dad can attest to this. The free fall going into the water was always scary, but the rush when I hit the water was awesome. However, the real reason behind my decision to jump was to build confidence in myself by pushing my boundaries.I've generally taken the unconventional route to things. Boring has never been my thing. This has likely caused my parents (and me) many sleepless nights, but still, they've always been supportive of my non-linear approach to life.
When I was attending the University of Oregon, journalism was a natural choice for me. I envisioned traveling the world and reporting on current events.
As I was preparing to graduate in 2005, I remember my journalism professor standing up before the class and delivering one last motivational speech about how journalism was a difficult profession, but a noble one that would give us the opportunity to impact the lives of many people through storytelling. She also kindly reminded us that we should get comfortable with eating boxed macaroni and cheese and Top Ramen for a few years because the wages would be low and the hours would be long.
As a college student, these cheap food items were already staples in my pantry and scraping together pennies for food had almost become an entertaining college pastime, so I wasn't alarmed by warnings of the poverty that awaited me.
Fast forward a year, and I had just graduated college and was working at a bank in downtown Portland, Ore. While I was preparing to leave one evening, a masked man reeking of alcohol approached my area, flashing a gun at me while wavering back and forth, clearly intoxicated; he gave me a misspelled demand note that said "give me all your muney." At that point, I knew what it meant to see my life flash before my eyes.
I had just gone through robbery training, so I knew the statistics of homicide by bank robbery were low, but this man was visibly intoxicated and holding a gun – so anything was possible. After robbing each teller and dropping some cash on the way out, he eventually made his way out the door. We were safe, but it was an experience that definitely changed me.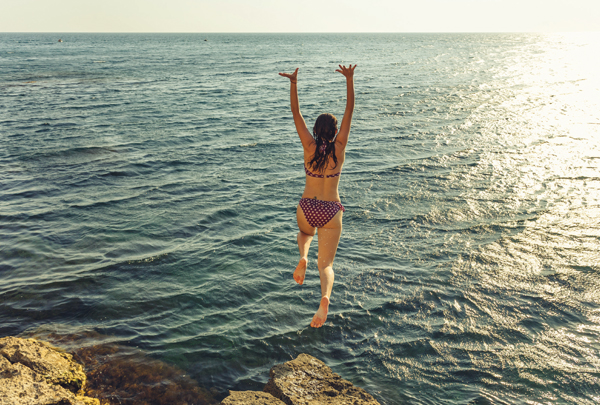 After the robbery, I jumped at quick movements more easily, but with the fear I developed an acute appreciation for the value of life. It also pushed me closer to my dreams of becoming a journalist, so I started feverishly applying to more jobs in the field.
After applying three times for a news desk assistant position at the NewsHour in Arlington, Va., just outside of D.C., my persistence paid off (or the news desk assistant manager was just really tired of hearing from me) and I finally got the job. With a little more than a month's notice, I took myself, alone, to the Washington area for a job that only paid $8 an hour. When I moved, I had no friends in D.C., no place to live, no car, $500 in my bank account and two suitcases, and had never been to the city I would from then on call home. It was one of the best and most difficult experiences of my life. I met former presidents, vice presidents and several other politicians while at the NewsHour. The journalist in me was over the moon, but I was poor – very poor. I lived in a cockroach-infested apartment in one of the most expensive cities in the country, with no car and a small social network. I allowed myself to eat out once per pay period because that's all I could afford. All other meals were cooked at home and I had no money for any social activities. Now, 11 years later, I own my own condo just a few blocks away from my first apartment. My life of eating boxed macaroni and cheese has literally come full circle. I appreciate the minutia of homeownership because I remember what it was like when I barely had enough to eat.
The point of me telling you all of this is to do something that scares you. This could be a reminder to myself to take that leap in my own life, while also serving as a reminder to you.
In the wake of several weeks of tumultuous events across the country, I'm reminded often that we have one life to live – one. Hold on to that thought for a moment. So, if you're on the cliff of a big life decision that could potentially reap rewards in the future, but is scary as heck, I say take that jump. Do the things that have been on your list. Apply for the new position, go back to school or ask your crush out on a date. You may end up a little bruised, you may be a little discombobulated after the jump, but you likely won't regret it when all is said and done. Most often in life we regret the things we didn't do more than the things we did. So take that leap! You can thank me later.
During my next two columns, I'll be featuring three inspiring credit union employees who have overcome incredible difficulties in their own lives. Stay tuned!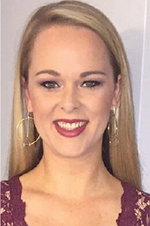 Tahira Hayes is a Correspondent-at-Large for CU Times. She can be reached at thayes@cutimes.com.