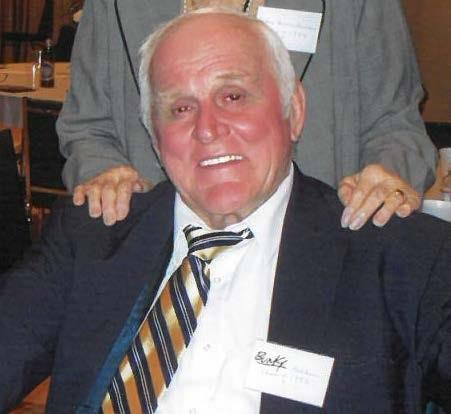 Kenneth "Bunky" Holden, one of the first members of the Tewksbury Federal Credit Union and its former CEO, passed away Oct. 3.
He was 81.
Holden was one of the first 20 members to join the Tewksbury, Mass. credit union in 1960 and became its CEO/treasurer in 1980.
He was instrumental in growing the credit union by adding cash, checking accounts, debit and credit cards, and implementing the risk-based loan pricing model, according to the Cooperative Credit Union Association in Marlborough, Mass.
Tewksbury FCU currently manages $60 million in assets and serves more than 4,000 members.
In 2000, Holden stepped down as CEO but remained as treasurer. He passed the leadership torch to his daughter Shelley Holden, who started at the credit union as a teller in 1987 and worked her way up to operations manager and then CEO, her current position.
Outside of his credit union career, Holden served as a Tewksbury volunteer firefighter and later became a full-time fire fighter and a member of the Tewksbury Scuba Dive Rescue Team, according to his obituary.
In addition to his wife, Helen M. (Dunn) Holden with whom he celebrated their 62nd wedding anniversary in June, he is survived by seven children and 18 grandchildren.
Calling hours are Sunday, Oct. 8, from 2 pm to 6 pm at the Farmer & Dee Funeral Home, 16 Lee Street, Tewksbury. His funeral service will be held on Monday, Oct. 9 at 11:30 am at St. William's Church, 1351 Main St., Tewksbury.
In lieu of flowers, donations in his memory may be made to the Tewksbury Community Pantry, 999 Whipple Road, Tewksbury, 01876 or to Tewksbury Habitat Build, in care of TD Bank, 995 Main Street, Tewksbury, 01876.