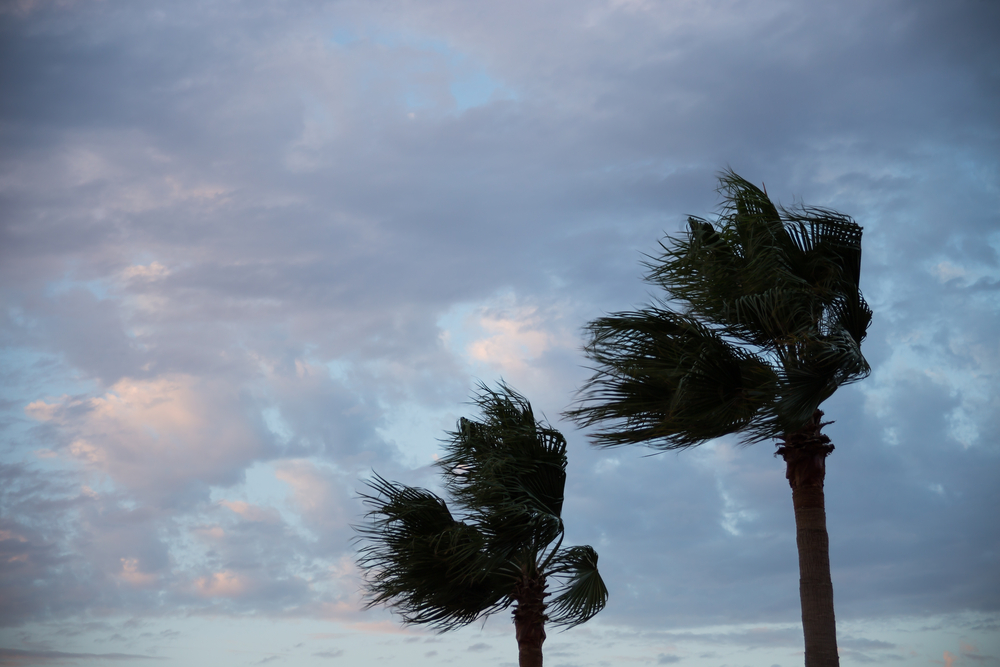 UPDATE: 7:10 AM ET
(Bloomberg) — Hurricane Maria slammed into southeastern Puerto Rico as a Category 4 storm with the potential to inflict $30 billion in damages just two weeks after Irma ravaged the cash-strapped island.
Top winds reached 155 miles (249 kilometers) per hour as Maria made landfall near Yabucoa at around 6:15 a.m. New York time, the National Hurricane Center said in an advisory. Hurricane-force winds extend as far as 60 miles from its center, the storm surge may reach 9 feet (2.7 meters) and as much as 25 inches of rain may fall in some areas.
Maria is the fourth major hurricane and 13th storm in an active Atlantic season that's wreaked havoc from Texas to the Caribbean and left dozens dead. It could cause $30 billion in damage to Puerto Rico and the U.S. Virgin Islands, according to Chuck Watson, a disaster modeler for Enki Research in Savannah, Georgia. That's on top of an estimated $143 billion in damage in the U.S. alone from Hurricanes Harvey and Irma.
"The wind is going to be the main damaging issue," said Jeff Masters, co-founder of Weather Underground in Ann Arbor, Michigan. "When you sum up the billions of dollars in damage this storm is going to do, wind is going to be about half of that."
While Irma came close to Puerto Rico about two weeks ago, the only Category 5 storm to make landfall on the island was the San Felipe Segundo hurricane in 1928, Masters said. The last major hurricane to strike was Georges in September 1998. About 3.4 million people live on Puerto Rico, with some 380,000 in San Juan, according to the U.S. Census Bureau.
"If you are in a flood zone or wood house, your life is in danger," Puerto Rico's Governor Ricardo Rossello told residents as Maria approached. "There has never been an event like this in our history in the last 100 years."
Relief and recovery efforts may be slowed by the island's weak finances. Puerto Rico filed for bankruptcy in May after years of economic decline while a series of defaults has effectively left it unable to raise money in the capital markets. Its aging government-owned electric utility operates under court protection from creditors.
Puerto Rico's emergency fund stood at about $32 million before Irma passed through and tens of thousands remain without power after that storm.
===============
Less than two weeks after Hurricane Irma tore through the Caribbean, Maria is following in its wake.
Irma left the U.S. Virgin Islands badly damage, but only grazed Puerto Rico. This time Puerto Rico might not be so lucky, as some forecasts put the U.S. territory directly on the path of the storm, which by Tuesday had grown to Category 5.
Puerto Rico and the Virgin Islands are home to 99,531 credit union members and 243 employees.
Caribe Federal Credit Union of San Juan ($346.3 million in assets, 31,007 members) is Puerto Rico's largest credit union. Danely Perez, marketing and business development officer, said Monday that Caribe Federal was spared damage from Hurricane Irma, and was preparing for Maria.
According to NCUA data for June, Puerto Rico has nine federally insured credit unions based there with 83,328 members and 206 employees. They have $758.8 million in assets.
Those Puerto Rico-based credit unions have 19 branches. Baxter, First Technology, General Electric Employees, Jetstream and Pentagon have another 13 branches on the island. Credit Unions there maintain 19 ATMs.
The U.S. Virgin Islands have five credit unions with 16,203 members, 37 employees and $104.3 million in assets.
Meanwhile, the World Council of Credit Unions has begun collecting relief to support rebuilding efforts in the Caribbean.
There are more than 100,000 credit union members in Anguilla, Barbuda, Tortola and St. Kitts and Nevis. The World Council member Caribbean Confederation of Credit Unions estimates that about $1.9 billion may be required for reconstruction in these countries.
"It is through these difficult times that our global community comes together to show its strength and reach beyond borders to help those in need," said Brian Branch, World Council president/CEO.