Organizers in the community of North Minneapolis beset by economic, housing and health disparities are hoping the credit union model will play a key role to bring financial sustainability to people of color who are at the center of the Minnesota paradox.
And in Lincoln, Neb., another credit union that recently secured its charter will give the underbanked and unbanked a new choice to get out from under the crushing scourge of predatory lenders.
While Minnesota carries a reputation of being a highly educated, healthy and progressive state with a thriving economy, the state's prosperity does not include African-Americans.
"Poverty rates remain as yet another example of the 'Minnesota paradox:' As a state we are better off than the rest of the nation, but too often this relative good fortune has not extended to Minnesota's populations of color," wrote Craig Helmstetter of the Minnesota Compass Project, a research organization in St. Paul. "In fact, Minnesota is home to some of the worst racial disparities in the nation. Minnesota's poverty rate for persons of color is statistically higher than the national average (26% compared to 23%), while our poverty rate for non-Hispanic whites is statistically lower (8% compared to 11%)."
What's more, the controversy of two separate fatal police shootings of two young black men, Jamar Clark and Philando Castile, led many community, business and political leaders to question how they can address the Minnesota paradox.
"There has been a systematic approach to making sure that our state stays segregated and a certain group of people simply aren't able to benefit from the strong economy and the strong jobs market," Me´Lea Connelly, director of the Association for Black Economic Power in Minneapolis, said. "For us, it seems like a really intentional thing, so we have to be really intentional around fighting it, changing it and reversing those trends."
About a week after the death of Castile last summer, more than 200 people gathered for a meeting called by a nonprofit grassroots community organization, Blexit, which invests and supports initiatives for equity and justice. The group also boycotts big banks and payday lenders, arguing that these organizations contribute to the black community crisis.
"The No. 1 overwhelming idea was for a black-led financial institution in North Minneapolis," Connelly said. "That idea didn't come from me, it came from a room of community members who said, 'This is our priority. This is the thing that is going to give us a foundation for a lot of work and is going to help us revitalize our community.'"
After that meeting, the nonprofit group, the Association for Black Economic Power, was formed to focus on the development of the credit union, which already has a name, the Village Trust Financial Cooperative.
"The most important thing that we want to show the NCUA and everyone else is that this is different," Connelly said. "This isn't just folks coming together for an economic reason. This is folks coming together who are trying to create stability in their community. Our sustainability is based on that ability to maintain ourselves. We're simply trying to create an anchor for this specific community that isn't being served."
Connelly hopes the credit union can be a new option to deliver financial products, services and tools that African-Americans need, including those who have become trapped by payday lenders.
"If people need money right now and they are living by a thread between paychecks, they're going to use these predatory lenders and pay for that extra interest rate," she said. "That's another area of mission that we can be looking at is how can we do this for people and make sure that they have access to cash right away when they get paid and still be able to function as a financial institution. Those are the challenges we have, but they aren't as great as the challenges that people have that are dealing with this current system."
Although the process of organizing to form the foundation for the Village Trust Financial Cooperative – including all of the information, funding and many other NCUA requirements – began just a few months ago, Connelly said the goal is to open the credit union by 2019.
"I think we should be really intentional about setting our goals because this whole project happened with a sense of urgency from our community and we want to respect that," Connelly said. "We want to put the pressure on ourselves to be aggressive with our goals and then be open with the community about how we're doing and where we are."
Connelly is optimistic about the 2019 target opening because there are many in the African-American community who are passionate about the project and are working hard to make it happen. The project also has high profile supporters such as Congressman Keith Ellison and Minneapolis Mayor Betsy Hodges.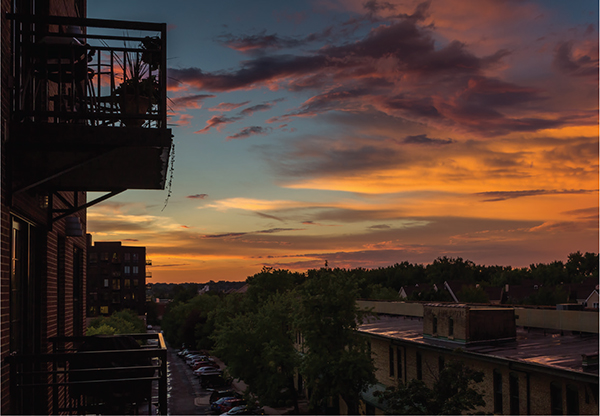 For Mark Holler, a former commercial bank and bank examiner, the process of securing an NCUA charter for the Community HOPE Federal Credit Union in Lincoln, Neb., took five years.
"When I started this process, I was told it would take five years," Holler said. "I thought, 'Nah, I can do it in three.' Well, I was wrong. It took five. The funny thing is, we've reached one milestone, but there are a lot more milestones in front of us. We're just getting started."
At first, the late Rick Wallace, former director of Community Development Resources and Koller, who worked with Wallace, were looking at federal new market tax credits for economic development projects. While exploring that, they later heard from the Human Services Federation in Lincoln, which includes about 125 social services agencies, that there was – and still is – a huge need to reduce the effects of payday lenders on poor residents and the community. In Lincoln, there are just as many payday lenders, about 20, as there are Starbucks (six) and McDonald's (14).
A consultant suggested that Wallace and Koller consider opening a credit union.
"Part of our mission is going to be financial literacy and several of our social services agencies do teach financial literacy," Koller said. "What's been happening is that after people completed a financial literacy course, they would have nowhere to bank because they didn't fit the criteria of a commercial bank and there wasn't a choice other than a payday lender. That to me is our sweet spot."
Community HOPE Federal Credit Union, which secured its federal charter in June, plans to partner with social service agencies to attract new prospective members who will have the choice to join the credit union to help them rebuild their credit and finances.
"We're now a choice that didn't exist before," Koller said, who is Community HOPE's first president/CEO. "In Lancaster County, which is where Lincoln is located, there are about 64,000 individuals who are either unbanked or underbanked. We know that we're not going to get all 64,000, but if we can get 10% of them over the next five years that would be a pretty good growth curve for a start up."
But with 13 credit unions headquartered in Lincoln, why was there a need for another credit union to serve the unbanked and underbanked?
Koller met with executives of several credit unions who mentioned they would like to counter the payday lenders but some were SEGs and others were not in the position to take on the additional risk exposure of payday loans. Nonetheless, because they liked Community HOPE's mission, five credit unions have agreed to each deposit $250,000 into the new credit union, which would put it in a position to lend a significant amount of money.
Community HOPE, which has already secured $95,000 in donated start-up costs and an additional $450,000 that will fund the first three years of operating expenses, expects to officially open its doors by September.
"They [the NCUA] ran me through the hoops as we got closer to the five-year mark, and I now understand why," Koller said. "There was a lot of work we had to do to follow up and answer questions and to go back the drawing board. It took a little more effort than I thought it would take near the end of the process, but I understand the reason for it. So I appreciate the fact that they have the confidence in us that we're going to be successful."