The $2.4 billion, Albuquerque, N.M.-based Sandia Laboratory Federal Credit Union selected the San Diego-based Corelation, Inc. to convert unwieldly dual core processing systems into a single, flexible and open architecture.
SLFCU chose Corelation's member-centric KeyStone core processing system to run both its retail and commercial member accounts. The credit union currently runs on two core platforms – one for retail (in-house) and one for business members.
SLFCU – New Mexico's largest credit union by asset size – serves more than 84,000 members with eight branches in the Albuquerque area and two in Livermore, Calif.
According Srinivasa Sastri Siravuri, chief information officer for SLFCU, the dual core set-up created some challenges, such as staff training on two separate cores and many members unable to easily transfer funds between commercial and personal accounts.
In addition, Siravuri explained any core feature and functionality improvements, or other third-party interfaces, would need implementation in two separate systems, thus increasing costs over time. New regulations and compliance requirements also reduced SLFCU's information services team's ability to deliver enhancements to keep technology on a par with commercially available core platforms.
When SLFCU began its new core system search, the organization drew upon the extensive experience of its internal team to develop the RFP and key criteria to evaluate the core vendor candidates.
Before initiating its core platform search, SLFCU spent two years evaluating its existing core system setup with the assistance of consultants from McGladrey (now RSM). "Once the decision was made to move to a third-party system, our selection process was completed within six months and without any external fees," Siravuri pointed out.
"In addition, in the true spirit of cooperative movement for which credit unions stand, SLFCU talked to and visited several credit unions to learn more about the core vendors we evaluated. Each credit union we visited made available experts from all functional areas for a full day of research and discussion. We are extremely grateful to those credit unions that opened their doors to us," Siravuri said.
KeyStone's modern and open architecture drew the credit union's approval. "To continue enhancing our member service and to combine our two core systems, our credit union requires flexibility and control with a new core platform," SLFCU President/CEO Robert Chavez stated. "We feel that we can gain, retain and even enhance our flexibility and control with Corelation's KeyStone technology. Additionally, we see Corelation as being an excellent partner, working closely together to exceed our technology requirements that will better address the needs of our growing membership."
Siravuri noted, "It is simple in architecture yet able to facilitate complex tasks. KeyStone's hardware infrastructure is also easier to maintain than other platforms we evaluated."
SLFCU's vision for KeyStone is to streamline the member and staff experience, making its interaction seamless, easy and even enjoyable. "That said, SLFCU would also like to simplify the IT infrastructure by consolidating our technology vendors/services," Siravuri said.
The CIO added, "Serving retail and business members with a single platform provides a single view of the member, which eliminates the need to train staff on two different platforms. It's much more efficient and effective."
KeyStone, when fully implemented at SLFCU by November 2018, will not only eliminate one of the core platform vendors but also eliminate the need for several other duplicative vendors/services such as online and mobile banking, statements, collections software and accounting software. Additionally, it will increase efficiency of internal processes to enhance staff and member experiences.
"Staff can see general ledger information and collections information in Keystone without ever leaving the system," Siravuri said. "This will lead to better decision making and faster member service."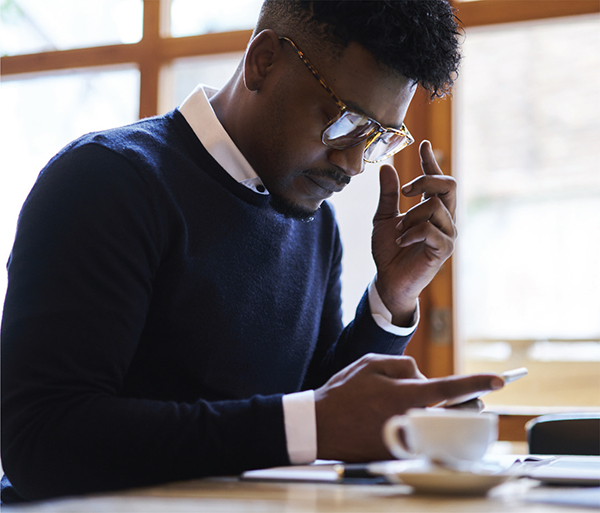 "Sandia Laboratory Federal Credit Union has a unique set of circumstances – much of which stems from their dual core set up," Corelation President/CEO Theresa Benavidez said. She added this consolidation to a single platform eliminates redundancies, consequently saving the credit union a wealth of time and effort, member service, back-office operations, staff training, compliance mandates and vendor integration.
KeyStone, according to Corelation, is a credit union-centric, data processing core product built by industry-experienced staff who had one goal in mind: Deliver a product that credit union professionals could trust and respect as their business partner. Corelation's client total now stands at 67 signed with 51 live.
The Corelation core accounting system also enables credit unions to produce custom panoramic member snapshots and digital workflows, seamless third-party integration with an unlimited bidirectional data exchange, a rich development and quality assurance environment, and uninterrupted system availability.
Corelation Director of Business Development Services Tim Maron's snapshot of KeyStone technology highlighted its open standards, browser-based and multi-threading proficiencies; 24/7/365, front- and back-office access; power-failure and crash-proof capabilities, and third-party compatibility. The core design, he mentioned, also provides a person-centric approach, enterprise-wide consistency, real-time general ledger and dynamic dashboards, and an integrated CRM and document management system.
The KeyStone core integrates with other third-party products using its KeyBridge API, based on XML-represented data.
"The key to success is easy and robust integration and interoperability of products built by the experts in their fields," Maron said. "Our entire user interface is based on KeyBridge, so anything that can be done in our user-interface can also be done by third-party products interfacing through KeyBridge."
Maron emphasized, "We have no hidden features available only to us; all capabilities of the KeyBridge interface are documented and available to others." He added there are no built-in limits for third-party connections or incremental licensing fees.
Additionally, KeyStone is "mystery resistant." This function maintains the funds management history for every change to every database field and integrates the monetary/FM/GL into one snapshot so there is no guessing about what the system updated during a transaction.
"We think that the transaction history design is one of the coolest things about the product. It's probably under-appreciated by many used to the more traditional history designs that keep monetary and FM and GL history separately," Maron maintained. "But if you have ever had to research exactly what happened to a share or loan (or virtually any record in the system), I think you will come to appreciate this feature."
Credit unions see exactly what happened to every field in the system in the order in which it happened. "The granularity of the GL entries for every transaction is maintained for as long as you want, allowing you to pull teller and institution totals or details for any day in the past as well as the current business day. Every field in every record has file maintenance history available, so you can easily tell who or what changed it, be it a staff member, home banking product or Corelation batch job," Maron said.
In addition, credit unions can void any transaction by just clicking on the transaction in the history display, including pure file maintenance transactions. The system can put all the fields back to what they were prior to the transaction, rather than taking a best-guess approach.
Corelation also fits into what SLFCU desires in a long-term partner.
"So far, my experience interacting with Corelation has been phenomenal. Each individual with whom I have interacted is service-focused, passionate and willing to help. Even after signing the contract, Corelation staff has not said no to any of our requests," Siravuri said.
"While Corelation is growing and expanding the number of credit unions it serves, which is good for Corelation and SLFCU, we think we've established a relationship with this partner that will enable us to have significant input into the roadmap for the system," Siravuri stated. "This was extremely important to us given that the last 40 years we've operated on a home-grown, highly customized system."