Credit unions are known entities on Capitol Hill. I can speak to this as both an industry advocate and as a former member of Congress. There's no question that when credit unions come to Washington, people take notice and it can generate quite a reaction.
On the whole, our message to lawmakers about common-sense regulation for credit unions is being heard. Just a few weeks ago, the House passed the CHOICE Act, the Dodd-Frank replacement bill put forth by House Financial Services Committee Chairman Jeb Hensarling. Very few pieces of legislation are moving through Congress, so it's a big win for credit unions and their members when financial reform bills that address credit union needs are moving. Now, it's time to turn our attention to the Senate.
CUNA and the leagues have had great interactions with key Senators including Senate Banking Chairman Mike Crapo and ranking member Sherrod Brown. We're continuing to be actively engaged in the process as the committee looks at ways the financial sector spurs economic growth. There's no question that credit unions play an essential role in their communities and the lives of their members.
One thing we're continuing to engage with is a small group of Senators, strident in its support for the Consumer Financial Protection Bureau and unwavering in its belief in the current structure, who believes that credit unions are being used as "human shields" in the debate over financial regulatory reform. They view any changes to the CFPB as undermining the bureau and a benefit to Wall Street.
The lawmakers are well within their right to use a warfare metaphor to describe the situation – but let's get the metaphor right.
For credit unions to play the role of human shield, it would mean that the concerns we have and the changes we seek are without merit. If these Senators believe this, it's incredibly unfortunate that their partisan allegiance to the Dodd-Frank Act has deafened their ears to the cries of locally owned and operated financial institutions that serve a wide swath of their constituents.
The more accurate metaphor is collateral damage. One-size-fits-all rulemaking affects all regulated entities, but the impact on small entities is much greater because they have fewer compliance resources than large institutions. To put it another way, the big banks have lavish, Wall Street-sized bunkers protecting them from the impact of the ongoing assault, while credit unions and small banks have modest protection against the relentless wave of new regulations that virtually everyone agrees were not intended for them.
Dodd-Frank was meant to target Wall Street, not Main Street, and when Main Street suffers and asks for help, it should be taken seriously – not seen as a shield for Wall Street.
The credit union leaders I speak with feel like they are under attack – not by the big banks trying to use them to achieve their agenda – but by a rogue regulator with a history of failing to tailor rules to target the abusers of consumers, and its accomplices in Congress.
There are many areas for improvement but we propose two basic, common-sense solutions for the CFPB: That it use its existing exemption authority and that a commission be at the helm instead of a single director. The current structure isn't working for credit union members. This isn't Wall Street's agenda; it's Main Street's.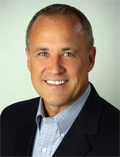 Jim Nussle is President/CEO for CUNA. He can be reached at 202-638-5777 or officeoftheceo@cuna.coop.