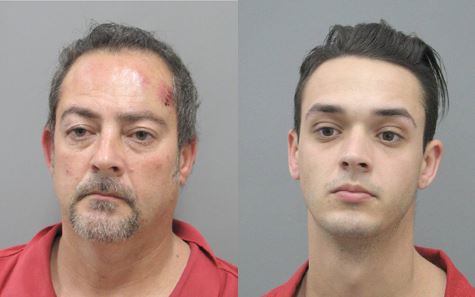 A 51-year-old father and his 22-year-old son were arrested for allegedly robbing two credit union branches within three weeks in Henderson, Nev.
Jeffrey James and his son Jessy James were charged with robbery and burglary by Henderson Police said Thursday.
The men allegedly robbed the South Eastman Avenue branch of the $703 million Silver State Schools Credit Union branch on Jan. 24. On the same street on Feb 16, the father and son robbed a branch of the $8.2 billion America First Federal Credit Union, according to police.
Brandishing a gun, the suspects robbed the credit unions with a note that demanded money from tellers.
Henderson Police detectives identified the father and son from surveillance video, witness descriptions of the suspects and the vehicles they used to flee the scenes.
No one was injured during the robberies.
They were taken into custody without incident at a Henderson Walmart parking lot. Money from the credit union robberies was found in the pockets of both men. After searching their vehicles, detectives recovered additional evidence of the suspects' involvement in the credit union robberies.
The father and son are being held at the Henderson Detention Center.